Chrissy Teigen Live-Tweets From Super Bowl 2017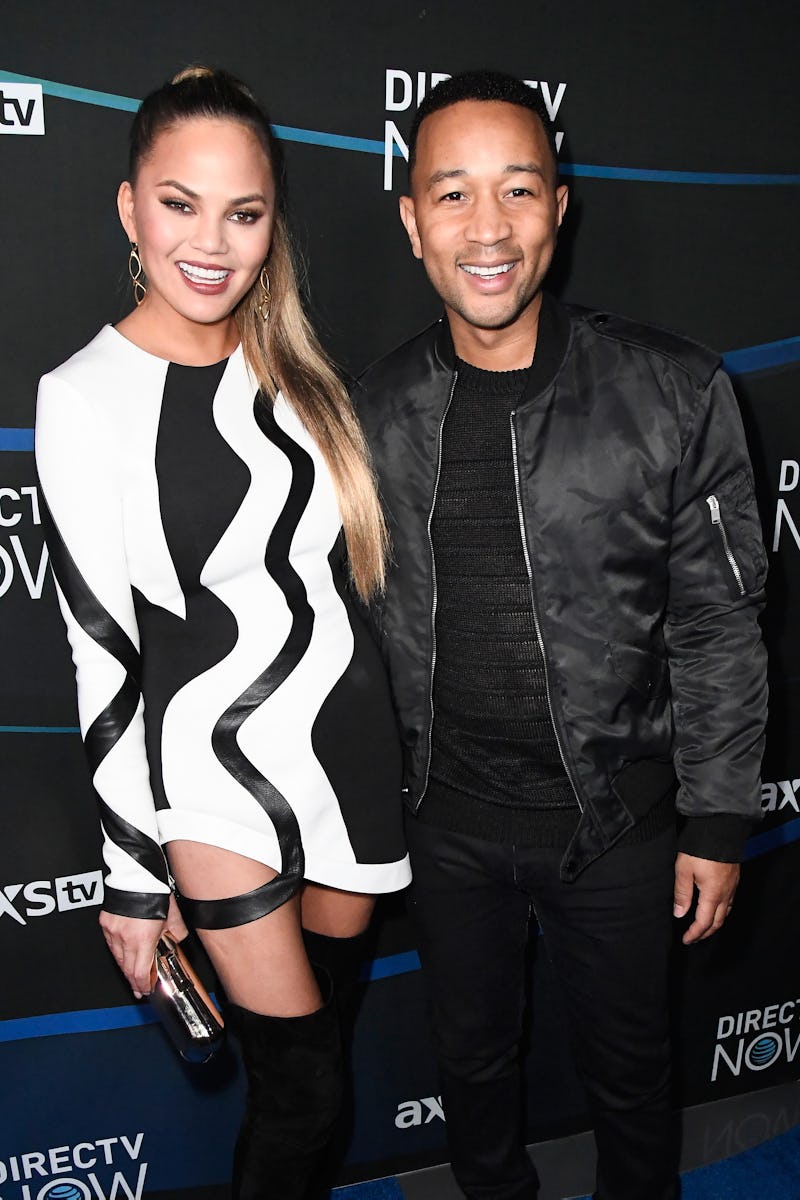 Frazer Harrison/Getty Images Entertainment/Getty Images
Apparently, one perk of being a celebrity like John Legend and Chrissy Teigen is getting to go to sporting events like the Super Bowl any time you want. But Chrissy Teigen proved during the 2017 Super Bowl that even though she has access, she's really just like many of us non-famous viewers — she's in it for the food! Or at least that's what her tweets would have us think.
To that I say, hoorah! Because that's what I watch the Super Bowl for, too. The commercials and all of the buffalo chicken dip and jalapeño poppers I can eat. I can't talk to you about yards or field goals or any of that nonsense, but I can definitely educate you on the proper topping ratios for a tray of nachos or why you should never put ketchup on a hot dog, and that's why I like Teigen. Not only does she have opinions about food, but they are strong opinions, and she shares them with us on Twitter as a gift.
Teigen and Legend are in their seats at NFG Stadium in Houston, and while Legend is happy to sit there and wait for the match-up between the Falcons and the Patriots to start, Teigen is showing us everything she's chowing down on.
I mean, I'd take that plate right about now, wouldn't you? But Teigen better take it slow, seeing as she self-admittedly may have gone way too hard on the snacks at the 2016 Super Bowl.
Either way, I'll be happy to watch Teigen's messages from Houston — she's currently educating (as a joke) Houston residents on how to properly pronounce their city's name. (It's House-ton, like New Yorkers say it, duh.)
At the beginning of the game, Teigen was also showing her followers that no one was quite in their seats yet.
Like the rest of us, she was super excited that the Schuyler sisters added "sisterhood" to "America The Beautiful."
Teigen also brought up some hard-hitting questions — can you hide the ball? Is that cheating? Because I would do it.
Hot dogs, alcohol, and alcohol-influenced tweeting — that's what the Super Bowl is all about, and Teigen is celebrating the right way.