Christopher Wray's "Bridgegate" Role Already Connects Him To Trump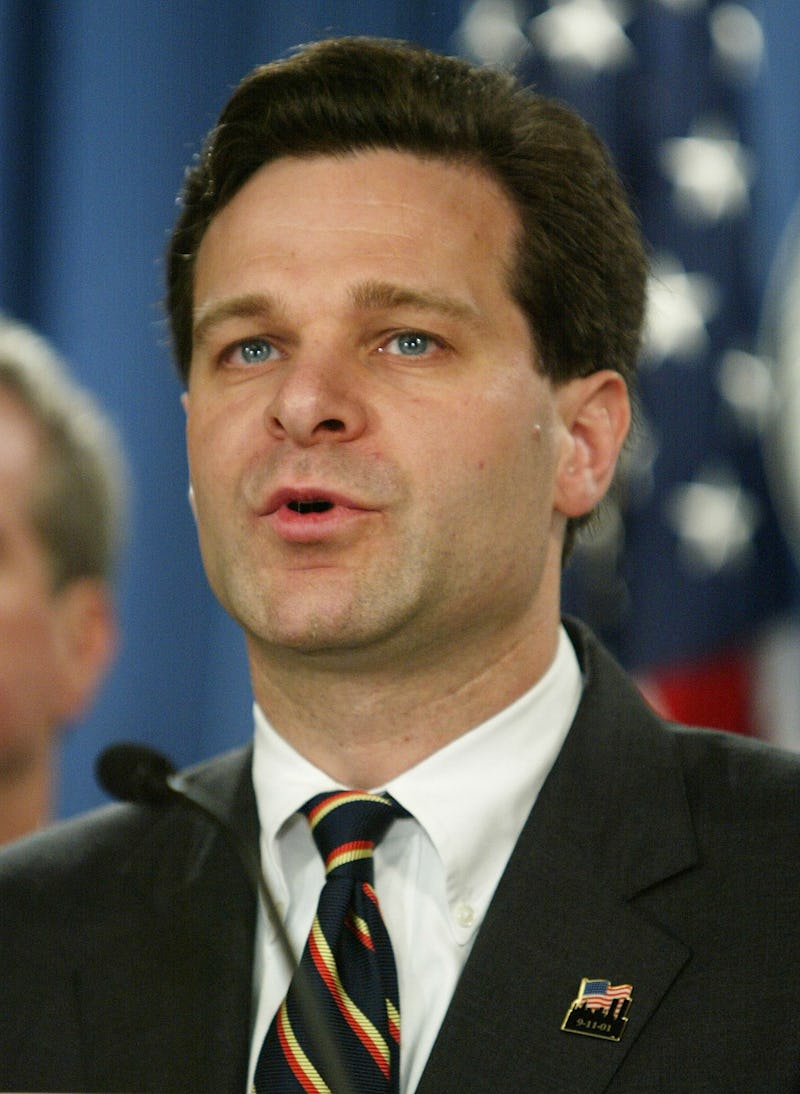 Mark Wilson/Getty Images News/Getty Images
President Donald Trump tweeted on Wednesday morning that criminal defense lawyer Christopher Wray is his pick to replace ousted FBI Director James Comey. In his tweet, Trump called Wray "a man of impeccable credentials" with "absolute integrity and honesty." The most interesting "credential," though, may be that Wray was Chris Christie's "Bridgegate" scandal attorney.
Wray has worked in private practice at King & Spalding for the past 12 years, but prior to that, he served as assistant attorney general from 2003 to 2005 under President George W. Bush. As head of the criminal investigations division in the Department of Justice, Wray investigated the Enron scandal, which ended in several convictions for executives involved. At that time, Christie, now the New Jersey governor, was a U.S. attorney for the Justice Department. He told The Bergen County Record that he and Wray worked together "a lot."
Years later, when Christie faced scrutiny for the politically motivated lane closure on the Fort Lee bridge, Wray was the governor's personal attorney. Christie was never charged in the investigation of the scandal, but two of his deputies were convicted and a third plead guilty.
"I have the utmost confidence in Chris. He's an outstanding lawyer. He has absolute integrity and honesty, and I think that the president certainly would not be making a mistake if he asked Chris Wray to be FBI director," Christie said last week when Wray's name was floated as Trump's potential pick, according to The Bergen County Record.
Wray is the third person with strong ties to Christie that Trump has selected to join his administration. Bill Stepien, Christie's former campaign manager and deputy chief of staff, is currently the White House political director. Trump also brought on Christie's former aide Matt Mowers as a campaign director in battleground states during the 2016 presidential race. Mowers is now senior White House adviser for the State Department.
Despite a contentious Republican primary election, Christie was one of the first mainstream politicians to endorse the hotelier's presidential campaign after he dropped out from the race. The New Jersey governor, still in office, also heads Trump's anti-addiction initiative.
Trump's announcement comes just one day before former FBI director James Comey is expected to testify in front of Congress on allegations that the president tried to shut down an investigation into his ties to Russia. Given this backdrop, Wray makes for a particularly interesting choice because he has been defending corporations and their executives undergoing federal investigations for over a decade. Wray is also the man to whom Christie gave his cell phone for safekeeping during the "Bridgegate" investigation. Let's see if Trump trusts Wray that much.