The Trans Activist Who Called Out Caitlyn Jenner Is Now Running For Office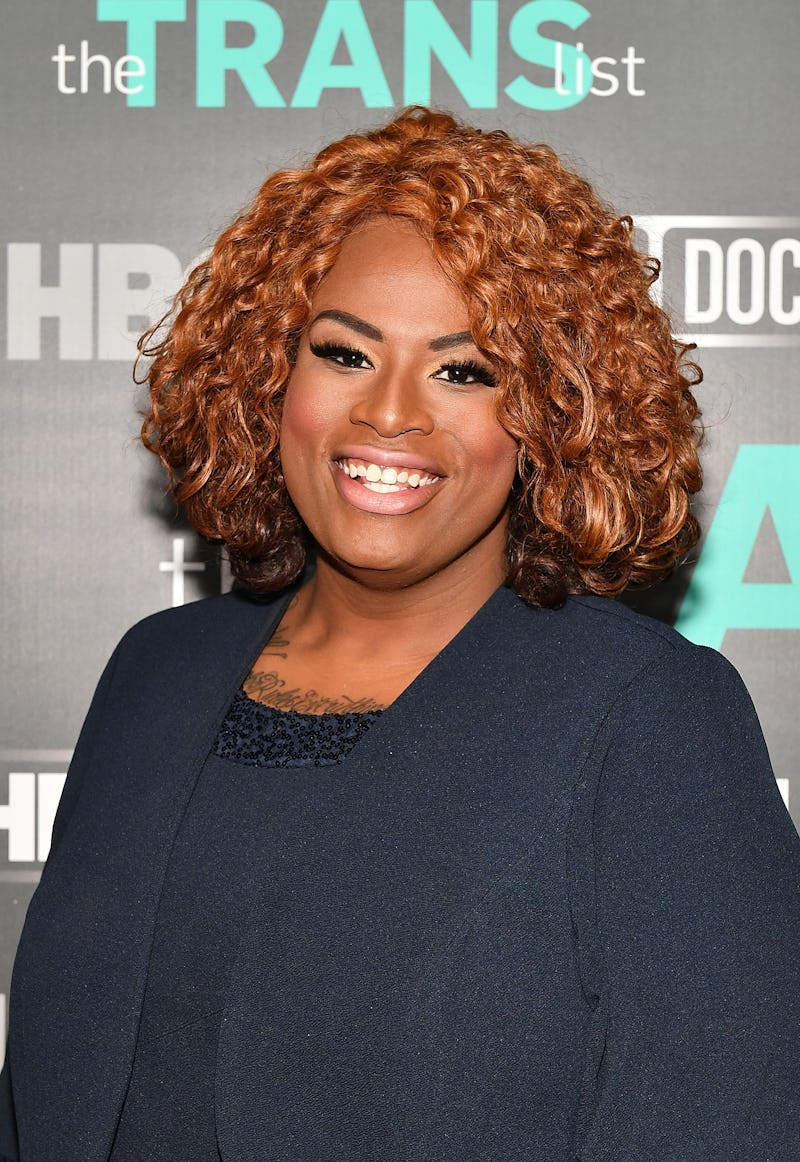 Slaven Vlasic/Getty Images Entertainment/Getty Images
As we saw in the Alabama special election race, where a Democrat won for the first time in over 20 years, the left is ready to fight to undo what we saw in the 2016 election. We're seeing more and more people take their activism to the next level by running for office. The latest person to be propelled from activism to candidacy in 2018 is civil rights activist Ashlee Marie Preston, who announced that she's running for the California State Assembly.
You may have heard of Ashlee Marie Preston when this past August, she called out Caitlyn Jenner for supporting Donald Trump's candidacy and his anti-LGBTQ policies, but Preston has been advocating for civil rights for a long time, and she now plans to take her organizing background to California's District 54 State Assembly seat. Preston announced her candidacy on Dec. 30 after California Assemblyman Sebastian Ridley-Thomas resigned, citing health concerns.
Preston is running on a platform of tackling police brutality, rape culture, trans discrimination, and immigration. If Preston wins the election, she will represent Century City, Westwood, Baldwin Hills, and other Los Angeles neighborhoods. A top-two primary election will be held on June 5, 2018, and the general election will be held on November 6, 2018.
"As someone directly impacted by the issues that often diminish the quality of life, I have an acute understanding of which policies must be put into play in order to move progress forward for the constituents of the 54th district and beyond. I believe in prioritizing people over politics," Preston said in a press release cited by The Advocate. "We are more than poll percentage points; we are real people with real stories. I fully intend to continue honoring those experiences, and advocating for those who don't have a seat at the table."
Preston has experience with helping marginalized people tell their stories. As the former Editor-in-Chief of Wear Your Voice Magazine, Preston looked to change the media landscape to be more inclusive. "Growing up I felt underrepresented in mainstream media. I knew that someday I was going to change that by holding space for those that felt as I did. As women, those of color, and LGBTQ people, we're often silenced while others speak as experts on our experiences. No one can tell our stories better than we can," she told Wear Your Voice.
In addition to her work with Wear Your Voice, Preston sits on the board of several social justice-minded organizations, including Transgender Service Provider Network, Los Angeles Pride, and more. She was also named the number 93 in the 2017 edition of The Root 100. Last September, the publication called Preston a "relentless advocate who's just getting started," and less than four months later, she's running for public office.
Preston's followers on Twitter have expressed excitement after she announced her political aspirations. Raquel Willis, a national organizer for the Transgender Law Center, wished the activist well on New Year's Day. "So proud of your political journey. 2018 is yours, love!" Sampson, a stand-up comedian, said Preston "is an asset to the cause for social justice and trans rights, and we need her." Preston has expressed her readiness to get out and shake hands. "I was a homeless survival sex-worker. I'm not afraid of fundraising," she said on Twitter.
Preston's candidacy is part of a larger pattern of activists organizing by opting to run for public office. Trans women of color running for office will serve as an example to young trans folks that they, too, can fully participate in the political process. With excitement for the 2018 elections already underway, it will be a very interesting election cycle to say the least.
Correction: A previous version of this article misstated the organizations on which Preston has been a board member. It has been updated to accurately reflect that information.