Alicia Silverstone Is "Confused" About The 'Wonder Woman' Buzz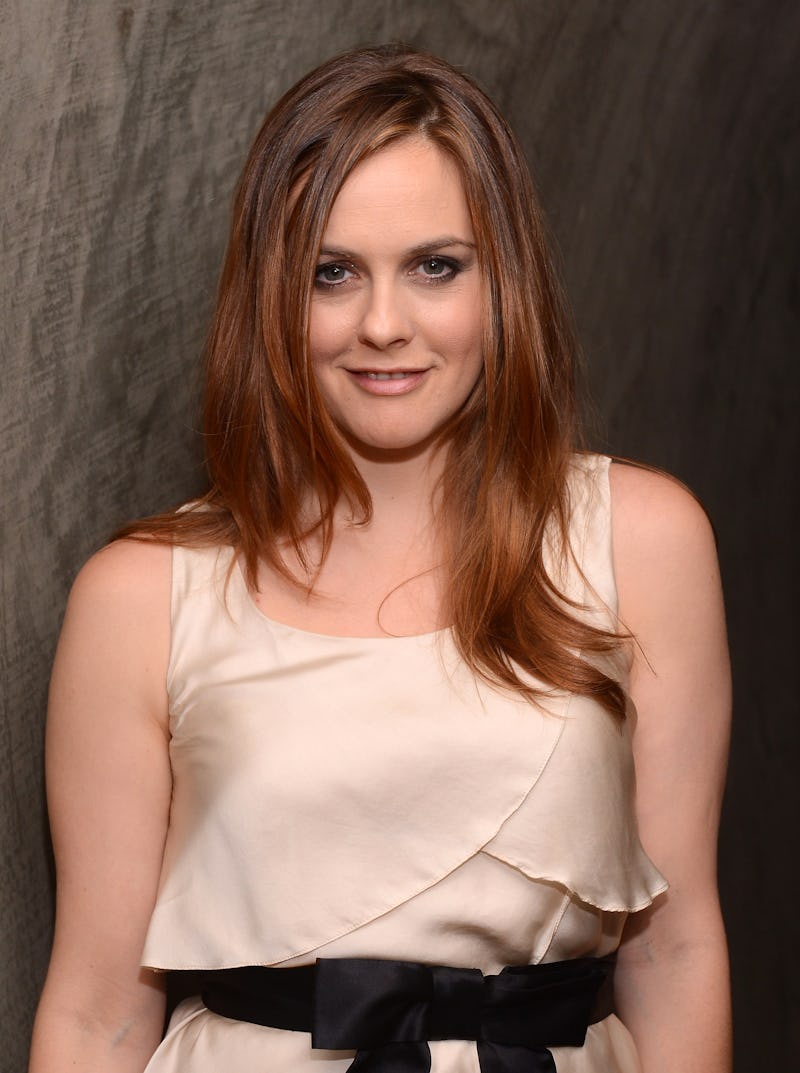 Stephen Lovekin/Getty Images Entertainment/Getty Images
Diana Prince has won over her fair share of fans with her standalone movie. Just look at all the box office records Wonder Woman is breaking. But, there are still those that are simply not impressed by Wonder Woman, including Alicia Silverstone. Apparently the Clueless star doesn't get all the hype surrounding the movie. In her opinion, there have been many films with strong female leads, so what makes Wonder Woman so special?
While Silverstone is right that movie history is filled with other strong female characters, it seems she may be missing the point; it's not just that Wonder Woman is a powerful female character — it's about the power that Wonder Woman and her successful movie stand for.
In a recent video interview with Variety, Silverstone said she was "confused" why this particular film has been singled out for its strong female lead. "Before Wonder Woman there have been many movies with female leads," the actor said, "What about all those wonderful comedians who are females who have had massive hits?" She then ticked off films like Bridesmaids, Mean Girls, and Clueless. "There have been so many movies that have been female-driven."
Silverstone believes that it's the "flash" of Wonder Woman that makes it stand out. That the smaller female-driven movies don't often get their due because they're, well, smaller. They don't attract the same mainstream audience. "Sometimes it's just the quieter, more interesting things that get seen because they touch someone enough," she told Variety.
She's not wrong that female films are often indie projects that don't get the kinds of budgets Wonder Woman had. According to the Center for the Study of Women in Television and Film, only 29 percent of the top 100 grossing films of 2016 featured female protagonists, and only 4 percent of those same films were directed by women. However, Silverstone's logic seems to belittle what Wonder Woman has achieved. It's not just a movie starring a strong woman. It's also the first superhero movie to be directed by a woman, Patty Jenkins, and the highest grossing live-action film ever directed by a female director. Everything about Wonder Woman stands for female empowerment.
But Diana Prince isn't just a character for women. When Jenkins appeared on CNN she talked about how Wonder Woman is a "hero for everybody." She is a powerful woman, whose power is far-reaching. "I'm so excited to inspire all sorts of people the way all sorts of heroes have inspired," the director said. And that's the real power of Wonder Woman, she's shown that not only women want to see a female superhero onscreen, but a wide audience will spend money to see this movie.
That's a huge deal, especially since lack of audience was the excuse given for so many years as to why a Wonder Woman movie couldn't be made. In fact, Silverstone recently told Variety the reason Clueless almost wasn't made was because the studio didn't think "anyone was interested in watching a movie about a young girl." Boy, were they wrong.
The truth is, there's an audience out there that wants to see female-driven movies like Wonder Woman, but also other films like Bridesmaids, Mean Girls, and Clueless. More female movies will likely be made because of what Wonder Woman has done. Heck, even Marvel Studios president Kevin Feige says he "thanks God" for Wonder Woman, who's a character over at rival comic book publisher DC Comics, explaining her success is making it easier for other female superhero movies. "It just blows that fallacy out of the water," Feige said about audiences not wanting to see movies like Wonder Woman. (Marvel will release its first female-fronted superhero movie Captain Marvel in 2019.)
Wonder Woman may not feature the first strong female character to grace the big screen, but the effect it's having can't be denied. Nor should it, because as Silverstone makes clear, seeing more strong women onscreen is a good thing — whether it's a superhero like Wonder Woman or just a fashionable teenager like Cher Horowitz.
Editor's Note: A previous version of this story incorrectly referred to Diana Prince as "Diane."