Why 'Code Black' Fans Can Expect A Satisfying Series Finale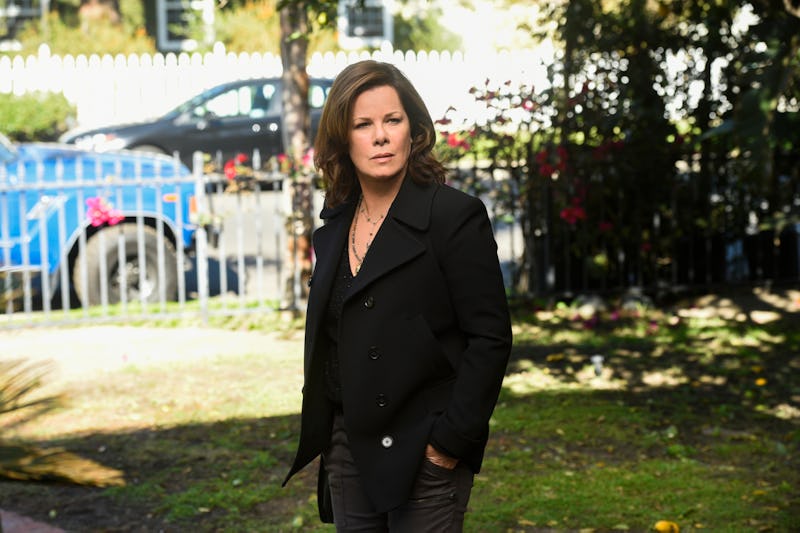 Ron P. Jaffe/CBS
In the world of TV medical dramas, shows often struggle to stand out from the crowd. And sometimes, even the most worthy casts and showrunners end up hanging up their costume scrubs for good. Unfortunately, Code Black won't return for a Season 4; it was cancelled by CBS, according a tweet from showrunner and executive producer Michael Seitzman. So the July 18 season finale will almost certainly be the last fans ever see of these medical professionals.
The show focuses on an overworked emergency room staff dealing with a volume of patients they didn't necessarily have the resources for, which certainly laid the groundwork for plenty of drama. Even as the news of the cancellation spread, there were many shows of support from those involved with the show and the fans who were still cheering it along.
Over these past three seasons, the star-studded cast has included huge staples of the business like Marcia Gay Harden, Luis Guzman, and Rob Lowe, as well as skilled but newer to the scene talent, and audience reviews seemed to bode well for the continuation of the show. Code Black's Rotten Tomatoes score among critics was a so-so 50 percent positive score, but when looking solely at its audience rating, it jumped to 81 percent positive. And, in a Reddit thread announcing the show's cancellation, plenty of people were mourning its ending. "BOO! Probably my favorite medical show since ER," wrote one user, Foxy-Knoxy.
Seitzman dropped the news on fans in a bittersweet message. He asked his viewers to still watch and enjoy the final episodes, because what was to come had been made with them in mind.
Deadline reported that though audience reviews may have been warm, ratings weren't all that the network probably hoped they would be. The outlet states that Code Black's third season premiere was down 33 percent in ratings from the second season's, and that the decisions to even grant the show its second and third seasons at all both came at the very last minute. Variety did report, though, that in its Season 3 premiere, Code Black was the most-watched show of its 10 p.m. time slot, so there was some saving grace even throughout the lowering numbers.
Given those circumstances, it would make sense for those involved to have had an inkling that the show was still on thin ice. And as it turns out, they wrote the Season 3 finale as a closer to the entire show. Seitzman said in a follow-up tweet that the end of Code Black's journey wasn't necessarily a surprise, and implied that there would be no unresolved cliffhangers or dangling plotlines leftover after the final end credits roll.
In fact, in an interview with Parade, Seitzman said he and his team didn't just keep the season finale in mind as a concrete ending — they treated the entire season's run that way, and he believes it worked out for the best. "We tried to treat every episode this season like a season finale," Seitzman told the outlet. "So, we looked at it like, 'If this were the season finale, what kind of story would we tell?' So, we just tried to keep outdoing ourselves, and I think we succeeded."
Given what those statements could mean for an explosive ending, fans should probably buckle up for the season finale on July 18. It's clear just from interviews and tweets how much Seitzman cares for the show, and the cast has proven more than capable of delivering hard-hitting storylines. If they were prepared for the end to come at the end of this season, they likely has something big planned to send Code Black off into the sunset once and for all.