Common Myths About Immigrants, Debunked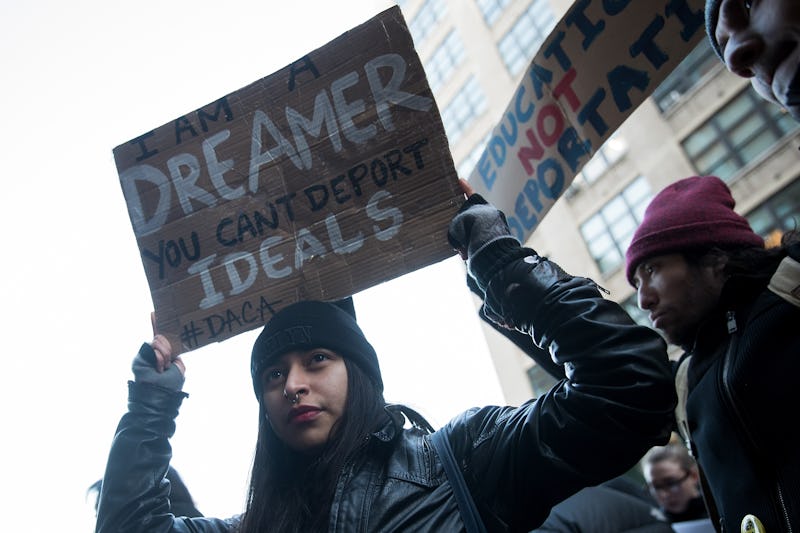 Drew Angerer/Getty Images News/Getty Images
Anti-immigration sentiment is so poisonous in the U.S. that it may have caused the death of an innocent Indian engineer in Kansas over the weekend, so it's more crucial than ever to go to the root of things: the numbers. Yep, data is where it's at when it comes to identifying the truth about immigration and its impact on the American country: Are immigrants really bad for the economy and for wages? Are they stealing everybody's jobs? Do they raise the crime rate and cause a massive burden on welfare?
Beliefs about these issues, along with bog-standard racism and prejudice, are at the root of anti-immigration sentiment, and what makes the situation even more unfair is that the numbers are often pretty clear: immigrants are good for the United States, for its crime rate, its financial health, and its public finances.
Immigration opinions often blur between different things, like the wish to control undocumented immigrants and the situation of people who are in the U.S. on valid documents. This is why it's pretty important to seek clarity, and also to understand how people reach the numbers they do. Data can be manipulated for political purposes, and knowing how to track a study's particular methods and identify what it's trying to do is crucial if you're going to battle falsehoods. Immigrants have been subjected to a lot of numbers-rigging, so let's get some facts.