'Corrie' Had To Re-Write Scenes After An Actor Went Into Coronavirus Self Isolation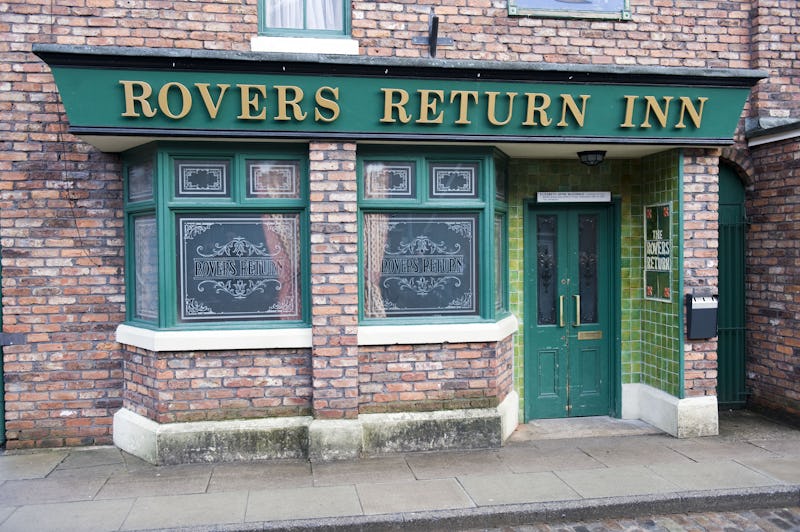 Tim Rooke/Shutterstock
ITV bosses have confirmed that a Coronation Street actor has been cleared of coronavirus, reports The Sun. The actor, unnamed, decided to take extra precautions following a recent holiday and went into self isolation. ITV told the publication it is "fully supportive" of the cast member's return and reassured fans by saying "it's business as usual on the cobbles."
A Corrie spokesperson revealed to The Mirror that their colleague was advised by health professionals to rest after their two-week vacation.
Thankfully, the actor has reportedly shown no symptoms of the disease, and it was just a precautionary measure while investigations took place.
A Coronation Street spokeswoman told The Sun: "The Coronation Street cast member referred to in reports this morning has been advised by health professionals that they are not required to self isolate, following this advice they will be returning to work when they are next scheduled to film."
Corrie bosses were forced to re-write two scenes to "accommodate the actor's absence," The Sun reports. The ITV soap shoots six weeks in advance and has been able to avoid any "disruption to filming" and only some small scenes have been been affected writes the tabloid.
Other forms of entertainment formats are expected to struggle, howeve. As the number of coronavirus cases continues to rise, there are concerns that the virus outbreak could disrupt scheduling for live-audience shows. The UK government has launched an action plan detailing how the country will cope with rising diagnoses, and, to reduce the risk of spreading the virus, the government may impose "social distancing," a fancy term for the closure of schools and large-scale events.
As previously reported on Bustle UK, the release date for James Bond movie, No Time To Die, has been pushed back due to Coronavirus fears. The London Marathon, Glastonbury, and upcoming football matches could also be affected.
Commuters have been urged to be extra cautious during the outbreak. Coronavirus fears have escalated after 116 cases of the virus, including one death, have been confirmed in the UK.