The Full List Of Count Olaf's Despicable Disguises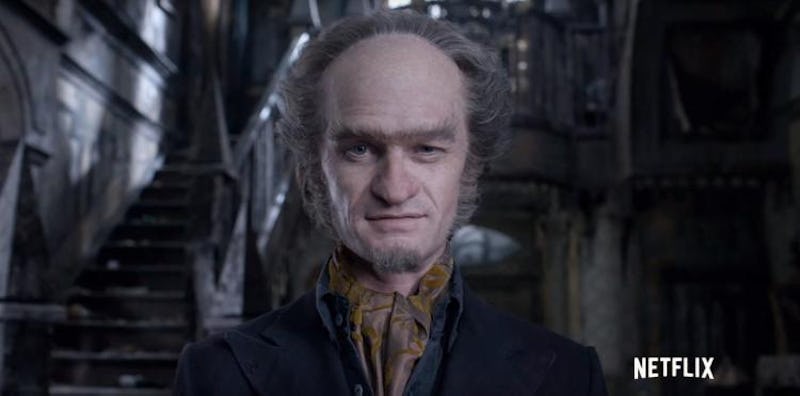 If you have ever heard the name "Count Olaf" before, then you already know he is a villainous, greedy man, with poor personal hygiene. If you have never heard of any such "Count" called "Olaf," then please close this tab on your computer and go read a more pleasant internet article. Because this, dear reader, is a loathsome list of all of Count Olaf's disguises in A Series of Unfortunate Events.
Anyone who was unlucky enough to read A Series of Unfortunate Events as a small, impressionable child will recall that Count Olaf is a dastardly man with one long eyebrow, a tattoo of an eye on his ankle, and shiny, shiny eyes. He is a professional actor/villain. But, in his endless pursuit of the Baudelaires and their fortune, Count Olaf has taken on many different identities. He has been a gym teacher, a receptionist, and a human resources director. He has taken on different names, voices, and appearances, always fooling everyone except for those miserable Baudelaire orphans.
The new Netflix adaptation of A Series of Unfortunate Events will no doubt include this dreadful man and his assortment of costume pieces, but if you need a refresher on Count Olaf and his many lies, here are all of The Count's disguises from the books: