ICYMI Arie Dated A 'Bachelor' Villain & She Shared Every Little Detail In Her Book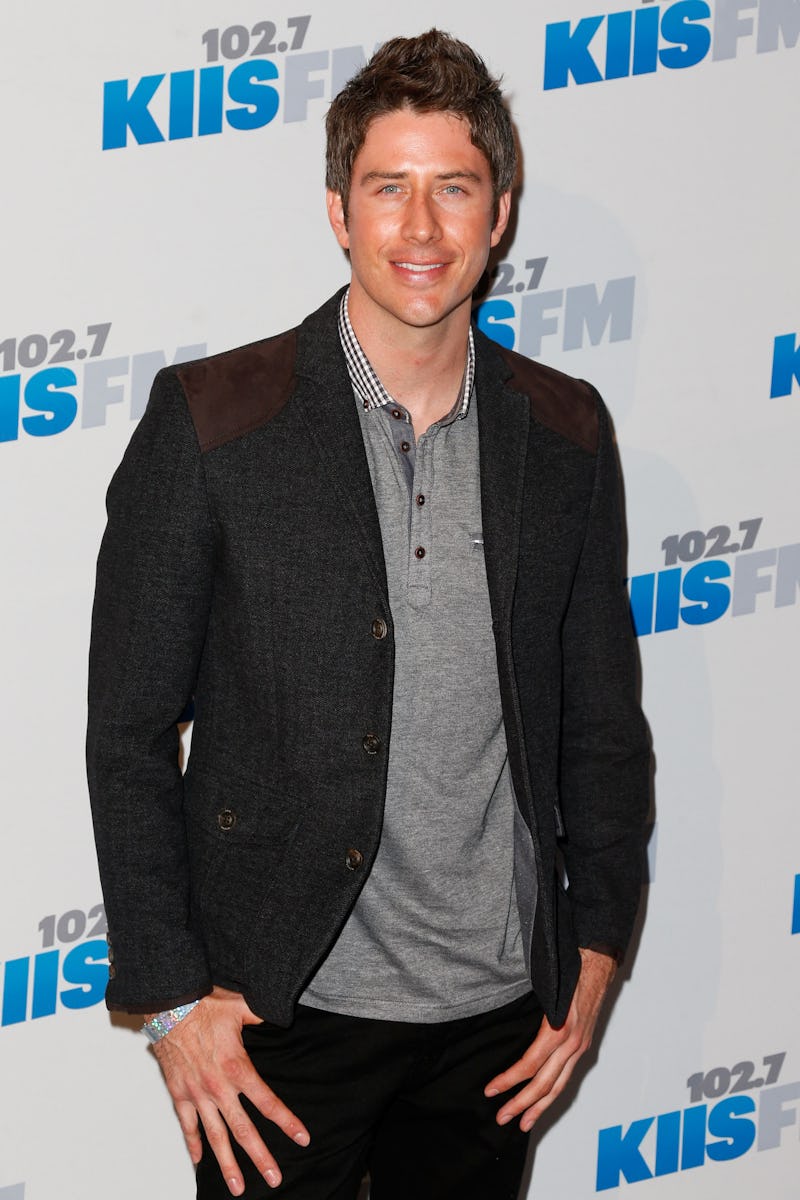 Imeh Akpanudosen/Getty Images Entertainment/Getty Images
In case you're sitting here wondering just exactly who the new Bachelor Arie actually is, a fellow member of Bachelor Nation can tell you all you need to know and more. Courtney Robertson's 2014 tell-all book I Didn't Come Here To Make Friends: Confessions Of A Reality Show Villain reveals that Courtney Robertson and Arie Luyendyk Jr. dated after The Bachelor, and it reveals a little more than that as well. Courtney decided to hold nothing back about the "kissing bandit" as Arie was known on The Bachelorette.
Her book describes Arie as "the best sex I've ever had" — in italics, so you know she means business. After hearing good things about Arie from other Bachelor contestants, Courtney writes that their first hookup happened in a canopy bed (of course) in her childhood home. Seriously, she writes about everything, and the details about Arie get super specific. "Arie's incredibly passionate and utilizes his entire body in his lovemaking," she writes. "And he knows exactly what positions make a woman comfortable and satisfied."
The two were first spotted out together in 2012, and they remained close friends even after breaking up. In an interview with Us Weekly in 2016, she said "I adore Arie," though they were no longer dating. "He's a great friend who I like to make out with from time to time!" They definitely still hang out, as evidenced by both of their social media accounts.
Does this mean that Courtney will return to Bachelor Nation, in some facet, for Arie's season? It's entirely possible. Your friends should get to weigh in on who you're dating, and they seem to still be pretty close to this day. Heck, maybe she'll even go on as a contestant.
It's rare that Bachelor fans know this much about a new suitor, even if they're an alum of the franchise. Only time will tell if any of his contestants read Courtney's book, and, if so, how they feel about her, um, opinions on Arie as a partner.