The Creepiest Things That Have Happened During October's Full Moon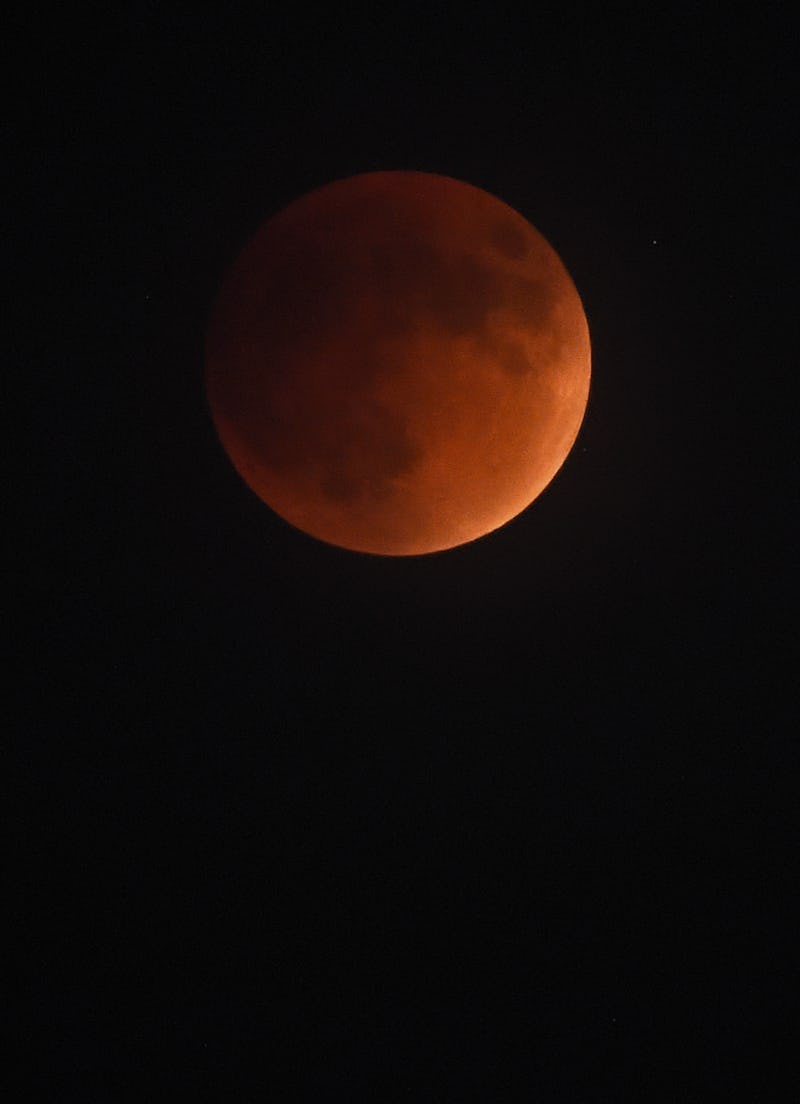 Ethan Miller/Getty Images News/Getty Images
It's already hard to sleep when there's a full moon because of all that late night light creeping through your window. But now, there are even more reasons to stay awake during the full moon. If you're wondering if there are any creepy things that have happened during the Harvest Moon, aka the October full moon, yep, there are. After all, it's a full moon during the month of Halloween — of course there were bound to be creepy things that have happened during it in the past! So I hope you have a comfortable blanket to hide under before you read this.
On Oct. 5, the Harvest Moon, October's full moon (it's called the Harvest Moon based on old Native American and Eastern traditions), will beam an orange hue over earth. Scientists say that the reason this moon typically resembles a large, plump pumpkin is because all the clouds and dust hanging close to the horizon reflects a rusty-orange color off of it. Traditionally, farmers where able to pluck their fruits and vegetables from their fields late into the night guided by the bright moon, which is how it got it's name. As innocent as that sounds, though, we know that the full moon makes things go bump in the night.
Maybe there are never any vampires or goblins or witches on broomsticks taunting our sleepy streets when the sun sets and full moon rises, but you can't deny that things get a little ~weird~. All thanks to the pull of the moon.
In the orange moon's appropriately spooky wake here are a few stories of creepy things that happened in full moon's past that might keep you tonight.