Crucial Facts About How HIV/AIDS Affects Women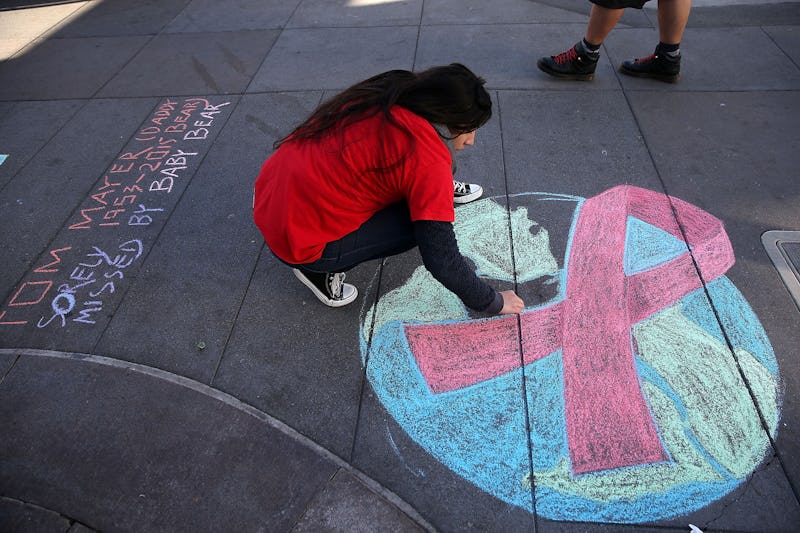 Justin Sullivan/Getty Images News/Getty Images
March 10, in case you want to devote your attention to something instead of the growing realization that the White House is essentially a giant Russian babushka doll, is National Women & Girls HIV/AIDS Awareness Day, in which we bring women's HIV/AIDS experiences to the forefront. Today, according to the World Health Organization, around 17.4 million women worldwide are living with HIV, with possible higher rates that we don't know due to lack of diagnosis. That's a gigantic community, and it matters a great deal.
The fact that women can and do get HIV and AIDS still seems to shock people, despite the fact that it's been part of the health landscape for a very long time. One of the most radical moments in the history of America's encounter with HIV/AIDS came in 1992, when Mary Fisher, blonde, beautiful and heterosexual, gave a speech to the Republican National Convention revealing her HIV-positive status. It shocked the country, went down as one of the greatest speeches in American history, and raised crucial awareness of the fact that this was not just an LGBTQ disease, nor was it a "punishment from God;" it affects everybody. And, if you look at the statistics of the worldwide fight against it, women are right up there on the front lines.
Here's what you need to know about how HIV/AIDS affects women, both worldwide and in the United States.