This UK Beauty Site Might Be Your New Favorite Place To Shop For Makeup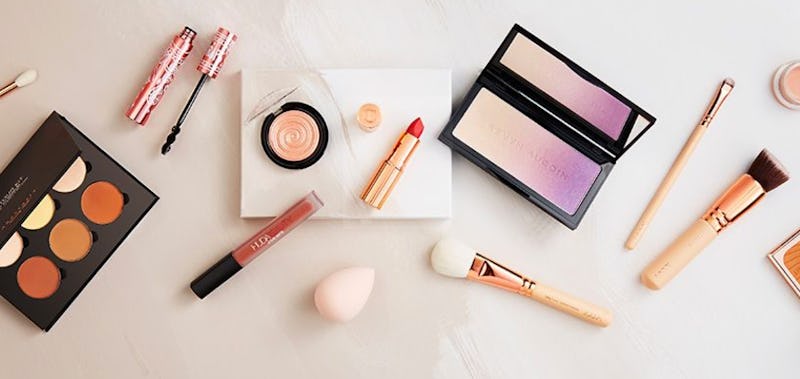 Courtesy of Cult Beauty
While Ulta has been creeping up behind Sephora and nipping at its Louboutins, there is a UK retailer that should start landing on the radar of beauty obsessives, according to Racked.
Cult Beauty might actually trump Sephora and Ulta for product junkies who seek out brands before they get big, brands that aren't always easy to nab, or who are simply looking for something different. Essentially, Cult Beauty is like having your own personal beauty editor when shopping for product.
Yes, I know. "UK-based" means that you have to deal with overseas shipping time frames. However, there are so many things about this digital store that make it worth your time, effort, and cash.
The company proudly touts on its website that it's goal is to "demystify the beauty industry, combining consumer trials with the vast knowledge of our expert panel to filter out the blaggers and braggers from the gems that do what they say on the tin. The result is a beauty hall of fame you can shop in the knowledge that anything you buy will be outstanding."
Now that's a mission statement I totally co-sign.
Per Racked's report, Cult sells certain brand's hero products, as opposed to a brand's entire range of offerings.
The products are sourced from all over the world and the Cult crew likes taking chances by incubating developing brands and giving them a sales platform before they become household names. There is something so rewarding about using and knowing a brand before your BFF does, right?
Here's a sampling of some of the brands. Another cool thing about Cult? It operates off the principle that customers don't care about over-arching brand loyalty. Instead, co-founder Alexia Inge told Racked, "It all comes down to product. Each has to stand on their own and convince them that it's going to be a good match. That's where beauty is headed now."
You can shop familiar brands like beautyblender and Elizabeth Arden or Instagram-famous ones like Morphe. But other, lesser knowns like Smith & Cult, Tata Harper, and Vamp Stamp are also sold here.
I know what I am going to be doing this weekend and that's unearthing new brands in one spot!