A New Novel Will Reimagine HRC's Life Is She Hadn't Married Bill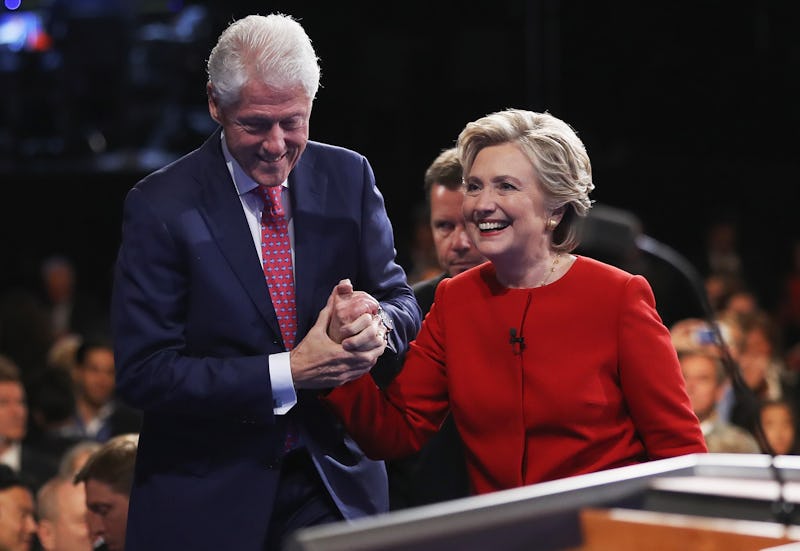 Joe Raedle/Getty Images News/Getty Images
When it comes to Hillary Clinton, there are a lot of what-ifs and many unanswered questions. What if the FBI investigation into those emails had been better handled? What if she had been up against a different candidate? What if we didn't have such a seemingly insurmountable issue with racism and sexism in this country? What if she were President right now? But there is one question that many of us have probably never thought to ask: What if Hillary Rodham had never become a Clinton?
But that is the question author Curtis Sittenfeld will be exploring in her newly announced novel that will take a fictionalized look Clinton's life. Known in part for her 2008 novel American Wife, which was inspired by the life of former First Lady Laura Bush, the still-untitled Clinton novel (to be published by Random House as part of a three-book deal with Sittenfeld) is to be told from the view point of Hillary Rodham. In it she turns down marriage proposals from Bill Clinton (as she did in real life) but in the book ultimately turns him down once and for all. The novel will follow her life as it spins out from there.
Will the Hillary Rodham of Sittenfeld's world still become involved in politics, eventually finding her way to the Presidential race once more? And if so, will she even win? Or will this book take us down a totally different path, one in which Rodham becomes a teacher or an activist or a billionaire tech mogul? The possibilities, it seems, are endless. But here's hoping that the fictionalized Hillary Rodham will be as much of a badass, brilliant icon as her real-life counterpart.