The Man Behind Lemony Snicket Has Been Accused Of Making Inappropriate & Lewd Comments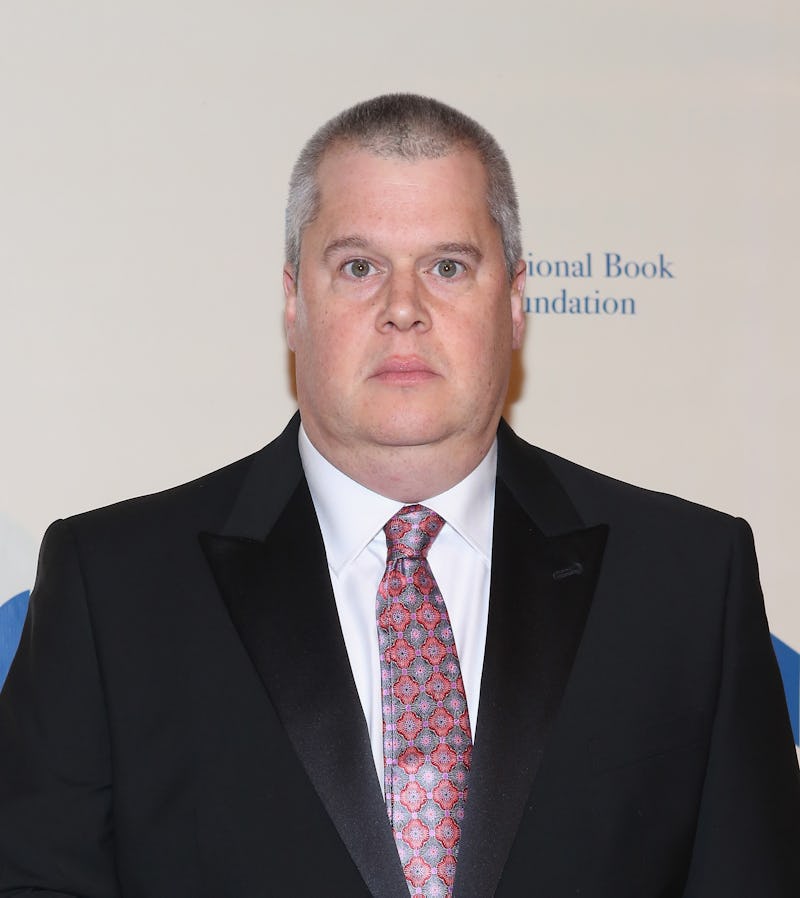 Robin Marchant/Getty Images Entertainment/Getty Images
If anything has been learned from the #MeToo movement, it's that abuse of power, in the form of sexual harassment, assault and intimidation, is a seemingly universal trend. No matter the setting or the profession of those involved, sexist behavior seeps through. As the children's publishing world experiences its own #MeToo reckoning, bestselling writer Daniel Handler, better known as "Lemony Snicket," has been accused of sexual harassment by multiple women, reports the Pacific Standard.
Bustle reached out to Daniel Handler's publicist, but had not heard back as of publication of this article.
Anne Ursu, the children's book author whose now-viral survey and essay about sexual harassment in children's publishing proved a watershed moment for the industry, wrote about the suffocating nature of kidlit's "kindness bubble" on Medium. The public perception of their field as one filled with blameless, selfless creatives has been internalized, says Ursu. Criticism of their own is often met with castigation.
"We are very fond of our creators in children's books, particularly our bestselling male ones," she told Bustle last week.
In response to Ursu's survey, which ultimately led to the naming of several prominent authors, YA writer Gwenda Bond published a pledge on Feb. 9, calling for an overhaul of sexual harassment policies at publishing conferences and conventions, where a significant amount of the harassment allegations have apparently taken place. In addition to the pledge, which Bond says she stole "whole-cloth" from author John Scalzi's five-year-old blog post ("I keep thinking about how @scalzi led this charge *five years ago* and why we aren't seeing something like this for kidlit now," tweeted Bond), Bond wrote an open letter to YA and children's book-specific festivals and organizations, as well as the heads of prominent publishing houses. She also added an important hashtag: #UsToo.
Bond's letter and pledge have garnered over 1,000 signatures as of this afternoon. On Feb. 9, Daniel Handler, better known as Lemony Snicket, author of the bestselling Series of Unfortunate Events books, reportedly signed the pledge. Two days later, Kate Messner replied to the signature attributed to Daniel Handler with an allegation of lewd comments from the author.
"I was talking with another author who was sitting in the seat in front of me. He asked where I lived and said he'd thought I was from the Midwest," wrote Messner on Feb. 11. "'It's probably the cardigan,' I joked. 'Are you a virgin, too?!' you shouted from several seats away. It was the first thing you'd spoken to me all weekend. I didn't know how to respond, so I didn't say anything. But I felt smaller and like maybe I shouldn't be talking with any of these big-name authors at all."
In an eight-paragraph post, Messner went on to recount another alleged comment from Handler from later on in the event, when he noted that children's book festivals often end in "orgies."
Following Messner's initial post, two more women stepped forward as well, alleging similar instances of sexually-inappropriate humor.
"I don't think you're a monster, Mr. Handler," wrote Rosanne Parry, "I think you're a person who is socially ill at ease who has chosen to cope by using the belittling humor and sarcasm that serves you well on the page but poorly in life. The time for that humor is up. I'm not equating this experience with sexual predation, but I do believe that tolerating crass and belittling behavior creates a climate where more egregious predation is possible."
This is not the first time Handler has made headlines for inappropriate comments. When Jacqueline Woodson won the National Book Award for Young People's Literature in 2014, the first African-American writer to do so, Handler responded onstage with a comment about Woodson's allergy to watermelon.
"Just let that sink in your mind," he said.
On Feb. 20, a user purporting to be Daniel Handler responded to the allegations of sexual harassment with another post in Bond's comments section. "It has never been my wish to insult any of my professional colleagues," he wrote. "I sincerely, if tardily, apologize."
Gwenda Bond, the writer on whose website this discussion took place, responded simply, "Honestly, truly. I hope you're listening."