Daniel Is Back On 'Bachelor In Paradise' And Fans Are Freaking Right Out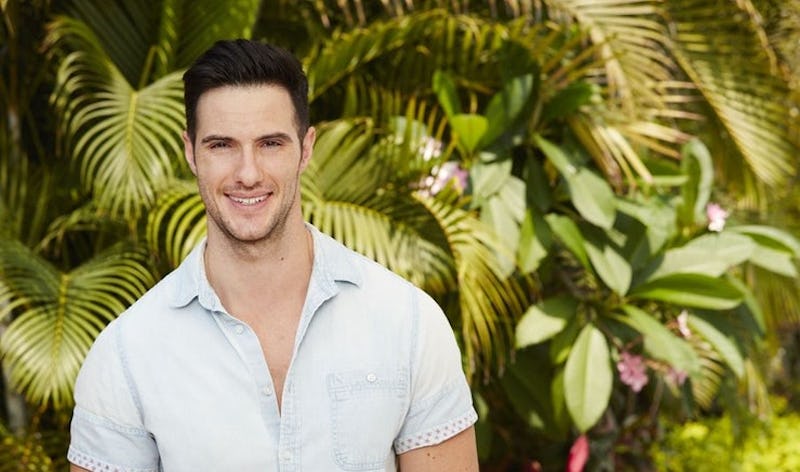 Rick Rowell/ABC
If you feel like something has been missing on Bachelor in Paradise this season, that something may have just walked right onto the beach. On Monday night's new episode, a certain Canadian fan favorite joined the show, and fans on Twitter lost their minds. Yep, that's right: Daniel is back on BiP, and unfortunately, he didn't return until just before the episode ended, which means we haven't gotten to see much of him yet. But just glimpsing him for that split second was enough to make fans go wild.
It's easy to understand why everyone's so pumped about Daniel coming back; he's practically a national treasure — of this nation and, probably, his own. Last season, he was pretty hilarious, whether he was being a foil to Chad Johnson when he got out of hand in his ridiculously villainous ways, or dispensing advice to his lovelorn costars. Now that he's back, fans can only hope that he'll fall into the same role, and after seeing what paradise and the people in it have to offer so far, it's absolutely necessary.
The only thing better than Daniel's actual return? The reactions to it that are all over Twitter.
Some Fans Are Just Super Pumped
So true. He is just what this season needs.
This One Just Thinks He Was A Low Hanging Fruit
This isn't totally incorrect.
Others Already Have Plans For Him
This potential bromance makes a lot of sense.
And Then There's This Harsh (But Real) Truth
At this point, Lacey didn't have anyone who would be giving her a rose, so maybe Daniel will? It could save her. But either way, she was definitely psyched to see him, as she said earlier in the season she would be if he strutted down the stairs.
Welcome to paradise, Daniel. It's going to be so exciting to see how he mixes things up... and if he manages to find love in this crazy season. Anything could happen at this point.