Danielle Staub Sounds Ready To Return To 'RHONJ'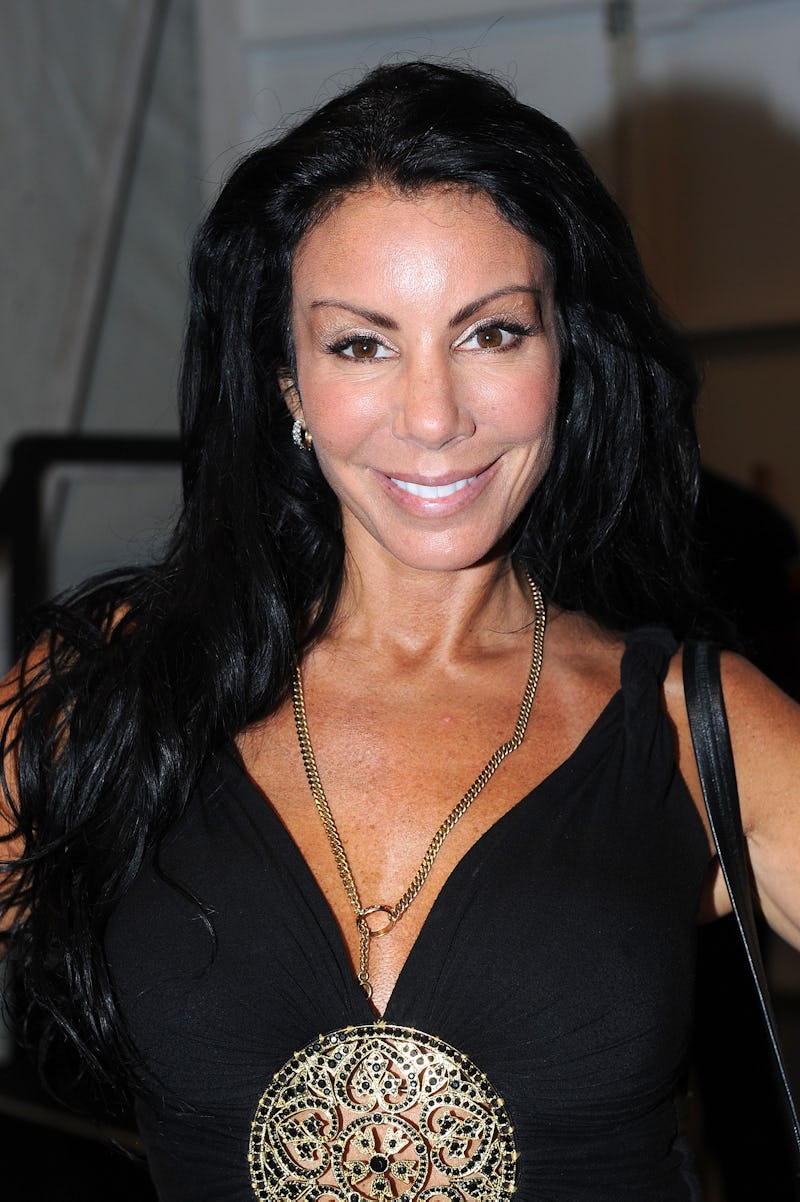 Jason Kempin/Getty Images Entertainment/Getty Images
It's been a hot minute since we've all had the chance to virtually hang out with Real Housewives of New Jersey star Danielle Staub. I can tell you from firsthand experience, though, she's doing just fine. More than fine, actually. At her "New Beginnings" party held at her gorgeous New Jersey home on Saturday, Jan. 14, she truly appeared to be doing better than ever. And it sounds like she's ready for a Real Housewives comeback.
Staub says that she'd "absolutely" go back to the show, but being re-anointed a Housewife is "entirely up to Andy [Cohen]."
"I would say probably that I have a new beginning and a new take on life, Staub says of life since leaving RHONJ, "And I think that leaving was the right thing to do for my children at the time ... I think I've grown into the woman I was always supposed to be since leaving. It gave me a different perspective."
I can attest that meeting with the RHONJ alum and seeing her happily mingle with her guests, that she does, in fact, seem to have grown. There's a lighter, more carefree air about her now than what fans witnessed during her time on the show.
As for her relationships with her old frenemies Jacqueline Laurita and Teresa Giudice, one of these friendships is now thriving, while the other is, well... not so much.
"Oh, I could have seen that coming 10 years ago," Staub tells me of the drama between Giudice and Laurita featured on the most recent season of RHONJ. "Teresa is now seeing for herself that I was right all along."
When it comes to Giudice, she sees her not just as a pal, but a sister-in-arms. "Teresa and I have formed a great alliance, and we're doing yoga together, and starting our new beginning," she says.
Who knows if Staub actually will return to RHONJ, but she did manage to deliver a quote that would be an iconic new tagline if she does:
"I'm a vet and an OG, so I'm not going anywhere and none of that will ever change anything. I was first up and I'm going to be first up again. Trust me. One day."
You hear that, Andy? Staub and the rest of us Real Housewives of New Jersey fans are ready.