Danny Dyer Went On A Rant About David Cameron Last Night & THE MEMES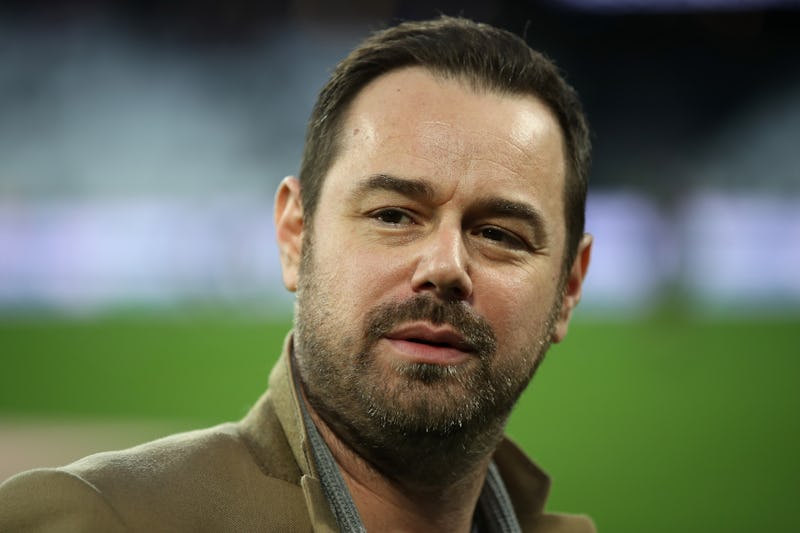 Julian Finney/Getty Images Sport/Getty Images
Oh Danny Dyer. He really is one of the most entertaining things to come out of Britain, isn't he? He certainly proved just that during a TV appearance on Thursday night during which he not only put Piers Morgan in his place, but went in on former prime minister, David Cameron. Oh and he also made some pretty valid points about the elusiveness surrounding Brexit too. Obviously, Danny Dyer Good Evening Britain memes are now doing the rounds on Twitter and they are everything.
The Eastenders star was a guest on ITV's one-off evening chat show special, Good Evening Britain. It was hosted by none other than breakfast TV duo Piers Morgan and Susanna Reid, who also present the usual morning version of the show. They were joined by Labour Leader Jeremy Corbyn, actress Pamela Anderson, and Ed Balls — yes, I know. A very, very strange mix of people. But the entire show was quickly stolen by Dyer, who went on an epic rant when asked about Brexit, before aiming his aggression towards David Cameron, who he dubbed a naughty four-lettered word in true Danny Dyer fashion. It was all a bit of a circus, but TV gold nonetheless.
"This whole Brexit thing… who knows about Brexit? No-one's got a f**king clue what Brexit is," Dyer said, while sitting directly opposite Jeremy Corbyn. "You watch Question Time. It's comedy... No one knows what it is. It's like this mad riddle that no one knows what it is."
He continued: "So, what's happened to that tw*t David Cameron who called it on? Let's be fair... How comes he can scuttle off, he called all this on. Where is he? He's in Europe in Nice with his trotters up, yeah... where is the geezer? He should be held account for it!"
While the name calling was probably unhelpful — if classic Danny Dyer — even Piers agreed that Dyer argument had a point, all while Corbyn and Anderson looked on. Seriously, I'm still unsure about whether that was a comedy sketch designed to prank us all or actual real life? But either way, it resulted in some priceless social media reactions.
Oh, and the fun didn't stop there. In fact, prior to when the political chat kicked off Morgan took the opportunity to quiz Dyer on his thoughts about Love Island, in which his daughter Dani Dyer is a contestant. Before that however, Piers (who very openly hates the hit ITV2 show) hilariously tried to take back some of his previous comments about people who go on the show, to which Dyer had the best response.
"Before we get any further, you may have been led to believe that I spent the last few weeks calling every contestant on Love Island a bunch of brain-dead zombies and I'd like to clarify that obviously doesn't include anybody in the villa that's called Dani Dyer, which I believe is your daughter," Piers giggled. "There's been a terrible misunderstanding. She's obviously a shining oasis of intelligence and beauty and grace."
"Just stop talking Piers," Dyer replied. "You're just talking, just rambling on... Just calm down! Stop getting so emotional." Once again, TV gold.
On a more serious note, the Cockney geezer then admitted that he wasn't keen on Dani's decision to go into the villa. "I didn't want her to do it," he told the hosts. "I'd never seen it before. You fear it as a father, but it's entertainment."
He added: "It's a game show. It is what it is, 50 grand is at stake. It's a lot of dough, and Dani's going to win it. She's going to nick the reddies."
And again, I don't think he's wrong. Jani for the win.