DapperQ Isn't Just A Queer Fashion Magazine — It's A Form Of Resistance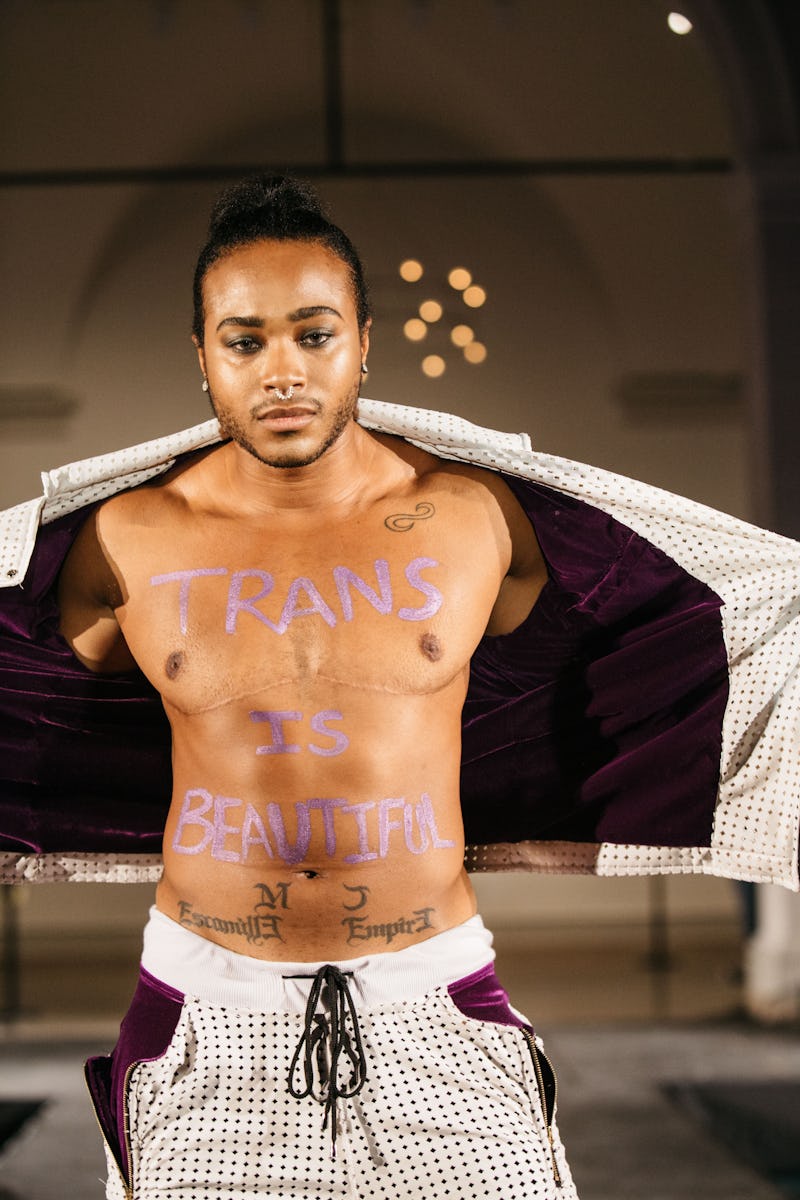 Photo by Molly Adams
Perhaps you've heard of Them, the new LGBTQ-focused publication launched by Teen Vogue Digital Director Phillip Picardi. Them is an incredible new addition to the queer media landscape (and is also featured on Bustle's Must-Follow list), but before there was Them, there was dapperQ, a fashion and empowerment website that caters to masculine presenting women and trans people.
DapperQ has been a queer media influence since 2009, and has been featured in The New York Times, HBO, Vice, Nylon, Refinery29, and more. The mission of the site is to challenge gender binaries, provide inclusive, diverse imagery and fashion content, and give LGBTQIA+ communities the chance to be represented and heard in a publication.
Anita Dolce Vita is the owner of dapperQ, and is committed to using the dapperQ platform to challenge what people normally see in mainstream fashion media, which so often skews thin and white.
"Our platform is important because we are a form of resistance with emancipatory potential that extends far beyond LGBTQIA+ communities. Fashion has historically been political, particularly for marginalized groups. The LGBTQIA+ community is at the forefront of revolutionizing the way in which we look at garments in relation to our everyday gender performance," Vita says. "Queer fashion exemplifies the basic principle that style is a personal, curated, artistic reflection of who we are on the inside, and by fearlessly breaking norms, we have created a social movement that enables every member of our society to benefit from less restrictive, less oppressive ways of expressing ourselves."
Anita answered some questions about the future of queer media and dapperQ's part in that future on behalf of the publication below.