Dascha Polanco Wore A Statement Suit To The BETs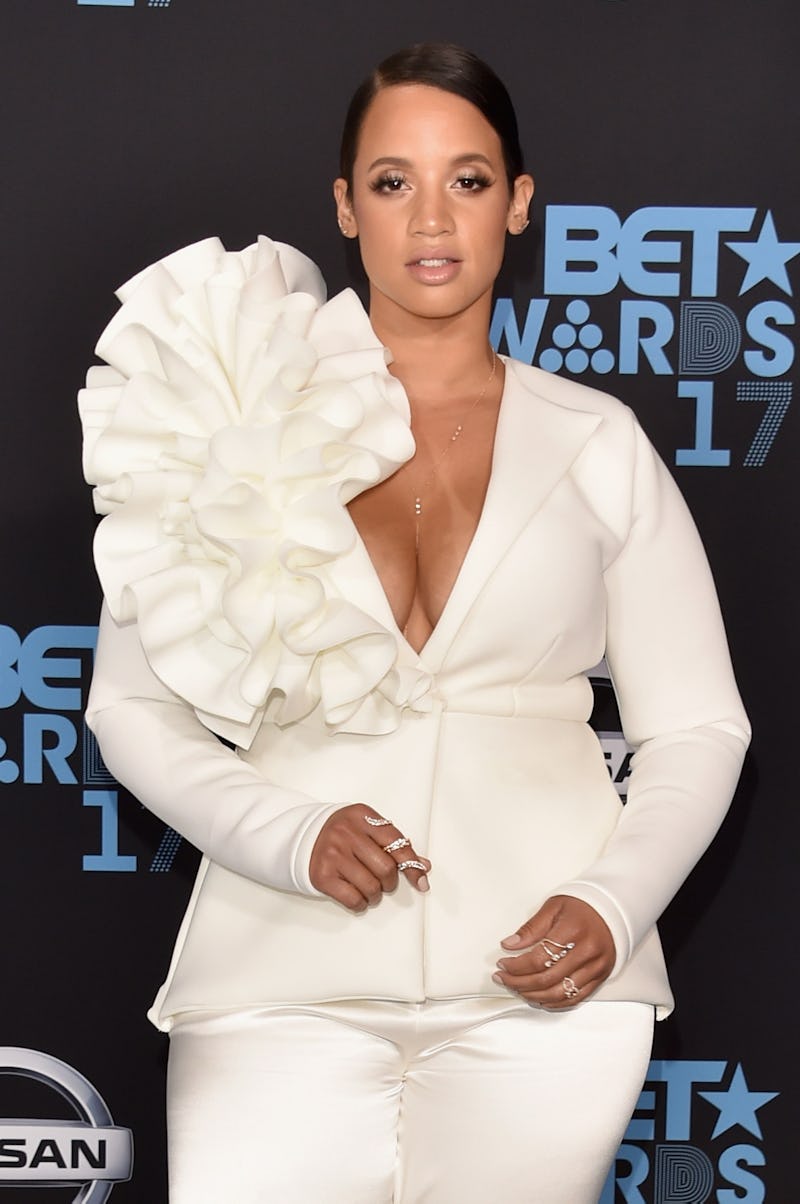 Alberto E. Rodriguez/Getty Images Entertainment/Getty Images
When you think red carpet you often think of a parade of ball gowns and designer dresses, but as Orange is the New Black actress Dascha Polanco proves, that doesn't always have to be the case. Polanco on the 2017 BET Awards red carpet skipped the floor skimming frocks and instead showed up in a white suit with lots of star power. But this wasn't any ordinary tuxedo situation — this was a suit that wasn't afraid to toe the line and take some major fashion liberties.
First of all, it was made out of a white silky material, making you think of elegance and luxury. As she slinked down the red carpet, the delicate material wasn't the only thing that caught a viewer's eye. It was also the artistic and avant garde ruffle that went down the length of her jacket. Taking up the whole right lapel, Polanco had a massive silk ruffle that vaguely resembled sprayed whipped cream, just, you know, in a couture way. It was very elaborate and over the top and flat out amazing. It's always exciting when celebrities decide to try on something unexpected and experimental, rather than just trying on a tried and true dress. (Though there's nothing wrong with a traditional look, either!)
This is also Polanco's first BET red carpet, so she went with a memorable look to start off her hopefully annual attendance. If you're invited to something as exciting as a red carpet, it's understandable that you want to stand out and try on an outfit that can't be translated into everyday. Her couture look definitely accomplishes that.
As expected, Twitter had a lot to say when Polanco walked her suit down the red carpet. Many people applauded her pioneering style, really loving the bold sartorial move.
Many agreed she looked beautiful:
While others just loved the bold decision:
Meanwhile, others felt like a more subdued look would have gone over better.
Whether it's your own personal style or not, you have to admit it's fun watching someone step outside of the box sartorially!