Dascha Polanco's Instagram Presence Advocates For Latinx Representation Both On And Off Screen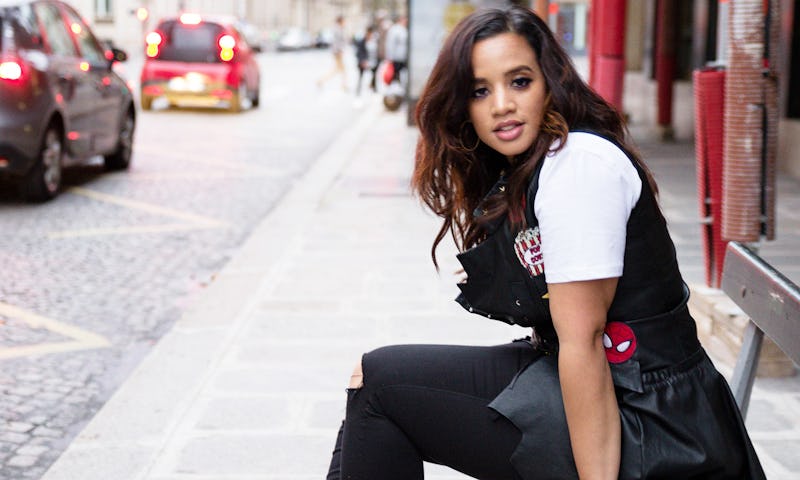 Photo courtesy of Dascha Polanco
Since her seismic rise on the Emmy-winning Netflix hit Orange Is the New Black, Dascha Polanco has been an undeniable force in the Latinx community. The Dominican actor is not just successful on-screen, but she's also making an impact in empowering Latinas on social media through frank discussions on everything from mental health to body image. That's why she's included in this special edition of Bustle's Must Follow, in which we highlight the incredible Latinx voices you need to follow on Instagram and Twitter.
Describe yourself in one line, including how you identify and what you do.
"I identify as being Dominican... I'm multifaceted and undeclared. I can be soft as a marshmallow or hard as a candy shell. I am a woman who is aware of her African, Taino, and European descent, and I am proud of my ancestry."
What do you hope people take away from following you on social media?
"Dance Moves and the urban life of the Rich and Famous... but more importantly, I hope my followers feel empowered and can learn to love themselves a bit more. It is important to be able to openly express and talk about insecurities, mental health concerns, and to feel like they are a part of the discussion."
When did you first feel that you were a voice for the Latinx community?
"Cuz they be sliding in my DM! When I started seeing fan art and having artists sketch me, I realized, I am THE voice! I feel honored to be a part of important conversations where I get to interact with my audience [and] listen to how they relate to my journey. I hope to help inspire people to find their own path. It is also always satisfying to connect with the Latinx community and I try to give back whenever possible by dedicating time to organizations such as The DREAM Project (Dominican Republic Education and Mentoring Project), who provide quality education to more than 8,200 children through 14 different programs across two communities in the Dominican Republic."
Follow Dascha Polanco on Instagram, @sheisdash.