This Dating App Wants To Send You To A Sleepaway Camp For Single Adults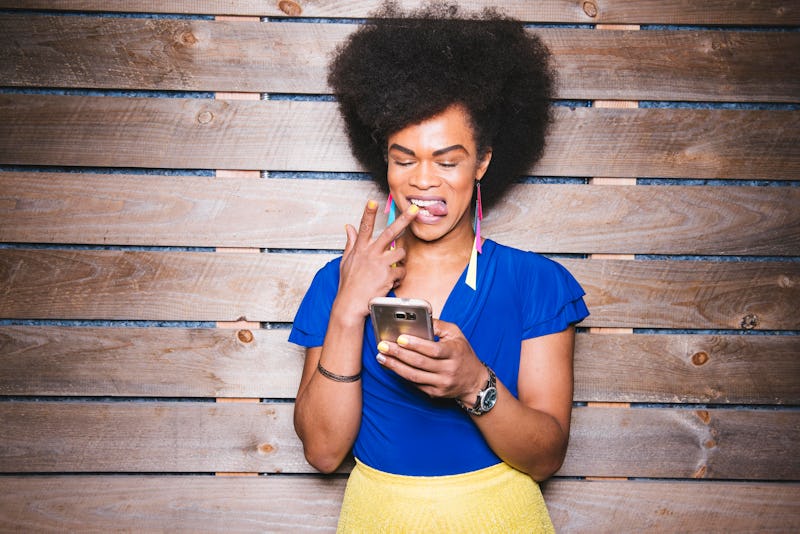 BDG Media, Inc.
If you're not sure where to meet someone — and online dating, getting set up through friends, and winking furiously at strangers during your morning commute isn't working — there may be a brand new option for you: adult sleepaway camp. Popular dating app Coffee Meets Bagel launched Camp Meets Bagel. And it's basically the summer camp that you loved in your child. Or loathed in your childhood. Either way, it's a chance to go back to camp and do it right.
Going back to your childhood may seem like a weird way to meet, well, an adult human person to date, but it actually makes sense. Coffee Meets Bagel pulled from data from Harris Poll showing that 78 percent of Millennials would rather spend money on an experience than just on something they could own. So they turned dating into an experience. Coffee Meets Bagel tried the idea of a "dating experience" with a test launch of a Run Date Festival in Hong Kong, and over 1,300 people took part. So they're off to a great start — and they should be announcing more CMB Experiences later this year.
But their big launch is the adult summer camp, and you're invited. So what does Camp Meets Bagel actually entail? Well, it's everything you may have loved about your summer camp, but without the budding hormones and homesickness. "We are planning a weekend packed with fun activities including those specifically designed to foster friendship and connections," Dawoon Kang, Co-Founder and COO of Coffee Meets Bagel, tells Bustle. "The program is designed in partnership with Camp No Counselor who are experts in the field of creating fun, nostalgic programming for adults. The activities will include group Color Wars and redefining the meaning of 'trust fall' on the giant swing at the ropes course. We will be encouraging all guests to disconnect from the online world and truly immerse themselves into the activities, encouraging in-person connections." It sounds like an action-packed weekend.
They'll pick up 300 singles on Thursday, May 10 at 6:00 p.m. in New York City and ship them off to camp in Paradox, New York, about a 4-5 hour drive away from the city. It's a three-day weekend full of nostalgia and, hopefully, a little chemistry by the campfire. And, considering there's an open bar at the camp, it seems like things could get pretty wild.
That being said, this experience doesn't come cheap. Early Bird registration starts at $695.00 and runs until the end of March, but that will get you an all-inclusive weekend: activities, booze, and food are all covered. And you don't even need to be a Coffee Meets Bagel member to sign up for camp — anybody is welcome. So you could get a group of friends together and relive some old memories. Or, if you're like me and you weren't cool enough for sleepaway camp because you were too busy at the dreaded drama camp, you can form some of those memories for the first time.
Meeting someone can be tricky and, the truth is, not everyone likes the idea of online dating. Plus, if you don't have the type of job or hobbies that allow you to meet new people, it can start to feel like your dating options are really limited. Dating experiences like this one could create a completely new resource for people who hate swiping, but also don't want to walk up to total strangers and ask them out. Doing things together is a great way to bond, so maybe an activity-laden weekend is just the ticket to meeting someone special.