This 'Bachelor' Update Means Dean Could Be The Star… Eventually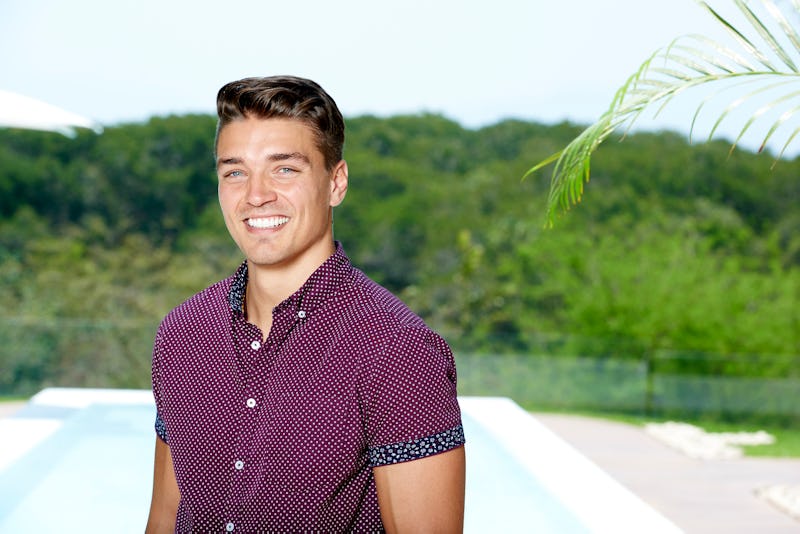 ABC/ Bob D'Amico
Coming off of Rachel Lindsay's Bachelorette season, Dean Unglert was one of the top candidates to take the lead role on the next season of The Bachelor. But then, his love triangle with Kristina Schulman and Danielle Lombard on Bachelor in Paradise dashed any chance of that happening. The fan sentiment is strongly against Dean these days, but series creator Mike Fleiss isn't completely closing the door on Dean ever being the Bachelor.
The Bachelor creator is known for having the most cryptic tweets when it comes to franchise announcements. Nothing is ever straightforward and everything seems to have a hidden message. So, when he tweeted, "Dean will not be #TheBachelor this year, at least..." it seemed like a pretty obvious statement since Bachelor Nation is not at all pleased with Dean's behavior in Paradise, but it's that last part of the tweet that really sticks out: "this year, at least..."
As one fan pointed out, this could be more about a technicality with the timing than the selection of Dean himself. The Twitter user replied to the tweet with "Is that bc the bachelor runs in 2018???" As silly as that might sound, this is Mike Fleiss. He is all about keeping the fans engaged and surprised with the semantics of his tweets.
More realistically, it is probably just his way of saying "never say never" and to not count out Dean for the future. After all, did anyone ever expect Nick Viall to be the Bachelor? He got a "villain" edit on two seasons of The Bachelorette. Then he grew a beard, took off his shirt, and was shown in a much more favorable light on Bachelor in Paradise Season 3, which was enough for him to become the Bachelor.
Before the BiP-induced change in opinion about Dean, he was asked a lot about the possibility of being the Bachelor. In an interview with E! News, Dean admitted, "I don't want to say I have no interest in being the Bachelor, I just think I still have a lot of personal growth to do before I'm ready for something like that." The need for "personal growth" is very much evident during this season of BiP.
If Dean returns to the franchise for another season of Bachelor in Paradise, Bachelor Winter Games, or even The Bachelorette, he might be able to redeem himself to a point where fans would want to see him as the lead on The Bachelor. Plus, this BiP season isn't even over yet. There's a (teeny tiny sliver of a) chance that Dean could make up for his most recent antics and gain favor with the fandom.