Demi's Tweet About Her 'Bachelor' Hometown Date Plan Was SO On Brand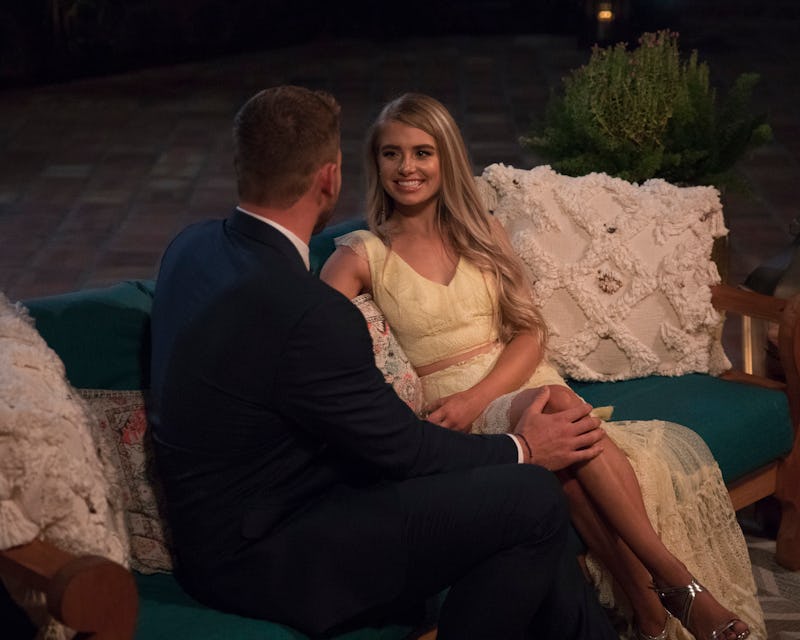 Rick Rowell/ABC
It's been a few weeks since Demi was eliminated from The Bachelor, but she's still on hand on Twitter, sharing her commentary on the rest of the season as it airs. When Monday night's episode aired, Demi tweeted about her plan for her Bachelor hometown date — if she had stuck around long enough to have one, of course — and it sounded perfectly on brand for her when it comes to what we know about Demi from her time on the show.
As we all know, Demi liked to keep things interesting around the Bachelor mansion. She did invite Colton into the Fantasy Closet she created during a cocktail party one night, and then there was the time she stole her first kiss from him when she had to get on stage and talk about an embarrassing moment in her life. But Colton sent her home way too early for her to score one of the coveted hometown dates, which is a shame, because now that we know what she would have done if she had gotten one, it sounds like fans missed out on some seriously good TV.
"If I made it to hometowns, I was gunna take @colton to a drag show," Demi tweeted.
Considering the fact that most of the dates were pretty conventional "meet the family" situations (minus Tayshia's sky diving surprise that she had all lined up for Colton), Demi's hometown date, had it happened, would have been a welcome change from the more traditional family dinners that made up the majority of Monday's episode. Has Colton been to a drag show before? It's hard to say, but from what fans have seen of Demi so far, it's probably safe to assume that no matter what her date would have been, it would have been a blast to watch.
Demi also continued to tweet about the rest of the episode, including the part where the etiquette expert was talking about Colton holding Hannah G.'s figurative umbrella, protecting her from the difficult parts of life when that used to be her parents' job:
She was also just as impressed by Tayshia's wonderful family as the rest of us watching at home were, because how could you not be?
And when the time finally came for Cassie's hometown date and Cassie's sister's boyfriend, actor Gregg Sulkin, wasn't present for it at Cassie's parents' house, Demi also tweeted her disappointment about it.
"WHY ISN'T @greggsulkin HERE???" she wrote. "#TheBachelor my teenage self was really hoping for the Wizards of Waverly Place/Bachelor crossover."
Don't worry, Demi — you aren't the only one who's bummed out about this turn of events.
It's a real shame that Demi didn't last long enough on the show to make it to hometowns, but if there is any justice in this world, fans will see her again on Bachelor in Paradise this summer. Are you listening, Chris Harrison? Make this happen. Something about Demi and the beach seems like it would be absolute magic.