More Episodes Of 'Deutschland 86' Are On The Way — Here's When To Expect Them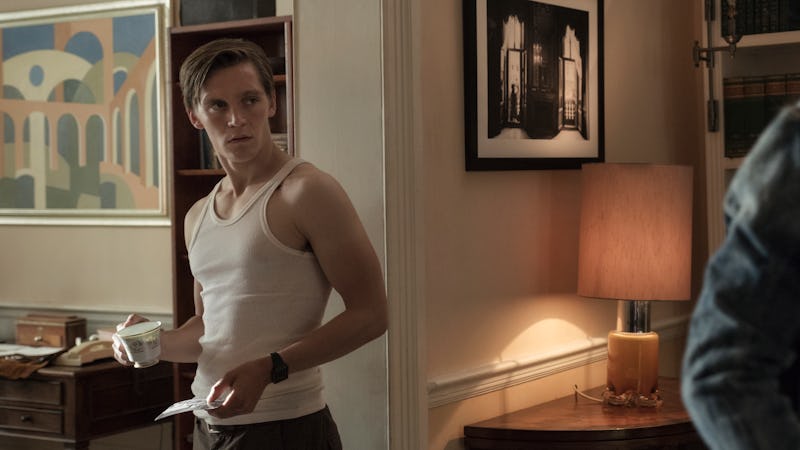 Anika Molnár/SundanceTV
Equal parts The Americans and Babylon Berlin, Deutschland 86 aired Oct. 19 on European Amazon Prime and stateside Oct. 25 on SundanceTV. Season 1 of the German drama — Deutschland 83, which aired in 2015 — introduced audiences to an East German spy, Martin Rauch (Jonas Nay), and his fixer aunt, Lenora Rauch (Maria Schrader), as they tried to infiltrate West Germany during the Cold War. And since this current, 10-episode season is wrapping up on Saturday, Nov. 17 at 12 a.m., audiences will be happy to know that Deutschland 86 will return for Season 3. Wunderbar!
According to a SundanceTV press release, the series was created by American writer Anna Winger and her husband, German producer Jörg Winger. While Season 1 featured Martin going undercover in West Germany, Deutschland 86 has followed the secret agent back from Angola, where he'd been banished since a mission-gone-wrong three years prior. Season 2 follows the same agent as he travels around Africa making arms deal so he can be reunited with his young son back home. "86 is more about what Martin personally wants, and he's more into, 'O.K., if I have this chance to go home, then I'll take it,'" Nay said in the below teaser.
Although Season 2 has been well-received here in the States, Deutschland 83 flopped on German soil, according to a New York Times interview with the Wingers. "In Germany, there is a certain look that is called 'authentic,'" Mr. Winger said. "I think there is a certain audience in Germany that doesn't want its historical drama to be stylized." In Britain, however, it was the most-watched foreign-language drama to date, according to the NYT. What's more, Deutschland 83 won Best Drama at the International Emmys, in addition to a Peabody Award. In other words, the series is doing just fine.
Fortunately for its diehard fans, it's coming back — this time as Deutschland 89. The Amazon Prime Video account for Germany and Austria tweeted on Oct. 2 that the series would be returning for Season 3: "News alert!" a translated version of the tweet reads. "Even before the start of Deutschland86 on October 19, [Amazon's director of European Originals] Georgia Brown gives the green light for Deutschland89!"
After all, it would have been a shame if Deutschland were cancelled after a mere two seasons, since 1989 was a monumental year for Berlin. What's more, the creators hinted that they may have even more ideas past '89. "In view of the many exciting developments in contemporary history after the reunification, we could now well imagine continuing our narrative in the '90s," Mr. Winger told the German site DWDL.
That said, it's not clear at this point when Season 3 will premiere, and since there was a three-year gap between Deutschland 83 and 86, it may be a lengthy wait. On the bright side, that gives fans plenty of time to get caught up or potential viewers to delve into the series for the first time. But whether or not audiences have to wait until 2021 for more episodes of Deutschland, they can rest assured that it's definitely coming back. After the Season 2 finale, it'll be anyone's guess where Martin will be come 1989.