Devon Sawa To Appear In Scary 'Somewhere Between'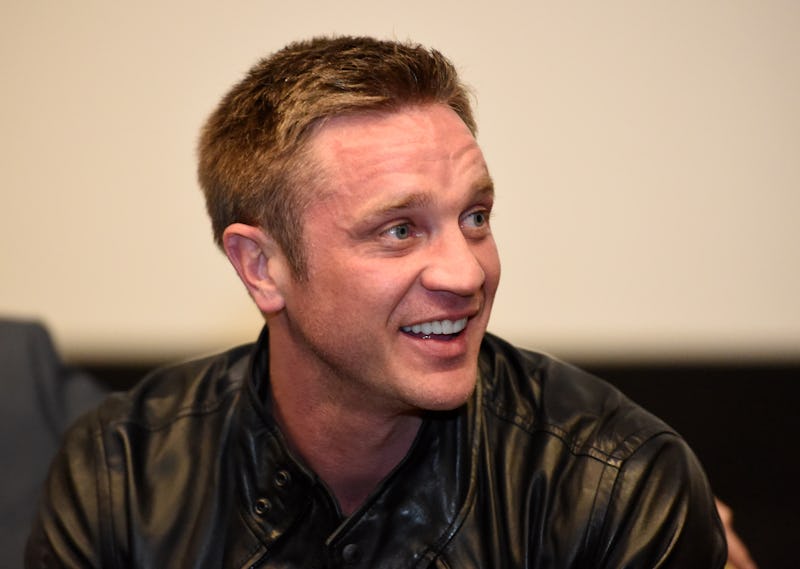 Fred Hayes/Getty Images Entertainment/Getty Images
You may happen to remember the actor Devon Sawa as the heartthrob human version of a friendly teenage ghost (if you're heart just started pounding at the memory, that's OK, perfectly normal) in Casper. If not there, you might remember him from from some scarier stuff, like the stoner horror film Idle Hands and the always-terrifying beginning of the Final Destination franchise. Now, according to Variety, Devon Sawa has been cast in Somewhere Between, a new horror series. Sawa honed his acting chops in the horror/thriller genre, so his casting in this thriller series based on a Korean format is perfect. The former Nikita actor joins Paula Patton in this new 10-episode ABC series which will premiere Summer 2017.
The thriller Somewhere Between follows Laura Price, a mother who has somehow gained knowledge (perhaps supernaturally) that her daughter, Serena, is going to be murdered. While she has no idea who the murderer is or what his or her motive may be — she knows exactly when, where, and how the brutality will go down. Price struggles to keep her daughter safe, but her careful attempts continue to fail, and in fact push Serena closer to her killer and their seemingly inevitable fate. Sawa will star alongside Patton as Nico Jackson, a former cop turned private investigator.
While the actor did perform in other genres, his most memorable works are the spooky Final Destination and Idle Hands, and hey, Casper is kind of ethereal too. He's also appeared in some independent horror and suspense films like Creature of Darkness, Devil's Den, Endure, 388 Arletta Avenue, and A Resurrection. Sawa rose to prominence in the horror and thriller genre, and has continued to thrive in the niche, so his casting in this new series only makes sense. It's also exciting that we'll get to see him take the leap from the horror/thriller silver screen to the horror/thriller television screen. While he did appear in the drama Nikita, TV horror is an entirely different animal — just ask American Horror Story and Bates Motel. It will be interesting to see Sawa back in the stomach-churning, anxiety-inducing business, and this time on TV.
Get ready to jump and squeak at every bang and bump in the night with Devon Sawa and Paula Patton this summer when their new series, Somewhere Between hits ABC.