Did Adam Scott Really Sing On 'Big Little Lies'?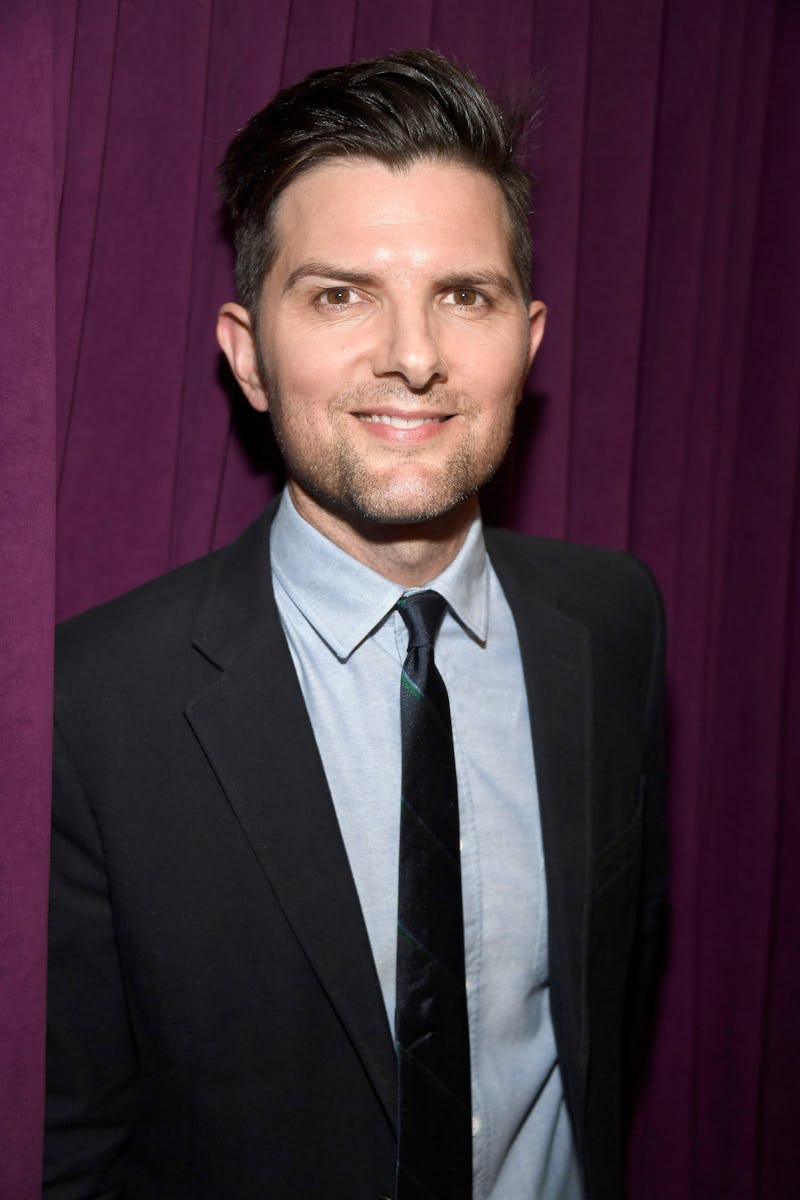 Frazer Harrison/Getty Images Entertainment/Getty Images
On Sunday night, fans saw Ed Mackenzie caress the souls of Monterey with his own vodka-triple rendition of Elvis' "The Wonder of You" at Trivia Night on Big Little Lies. But did Adam Scott really sing on Big Little Lies? Twitter exploded with praise about the actor's unexpected new skill. In an interview with Conan O'Brien, Adam Scott talked about how he took singing lessons for two weeks for this performance on Big Little Lies only to have his big singing debut covered by professional Irish singer, Conor O'Brien instead.
In the moments leading up to the performance, Madeline was trying to fight the urge to bottle her love affair with the community theater director. Ultimately, the betrayal was too much to handle and Madeline stormed off, missing her man's big break... kind of. But this wasn't the first time Scott had a lip-syncing opp.
According to Maxim, Scott was dubbed in the movie Step Brothers while singing "Sweet Child O' Mine" and, for that, it doesn't seem like he took it to heart much. Jean-Marc Vallée, director of Big Little Lies, told The Hollywood Reporter that Adam Scott's singing voice isn't the greatest, which ultimately resulted in the decision to dub him in the finale. Turns out, the ladies of Monterey weren't the only ones telling lies. Nice try, Ed.
So who really did get a chance to sing for the finale? Bonnie, played by Zoë Kravitz, was actually singing the '50s Elvis Presley cover of "Don't," according to The Hollywood Reporter. Kravitz is no stranger to the music scene, since her father Lenny Kravitz paved the way for new-wave pop-rock throughout the '90s and 2000s.
We can probably go ahead and assume that this won't be the end of Scott's lip-syncing career. Is anyone else curious about what his voice really sounds like? I couldn't find any footage, but I'm going to assume that maybe it was for the best.