One Of Beyoncé's Baby Names May Have Poetic Inspiration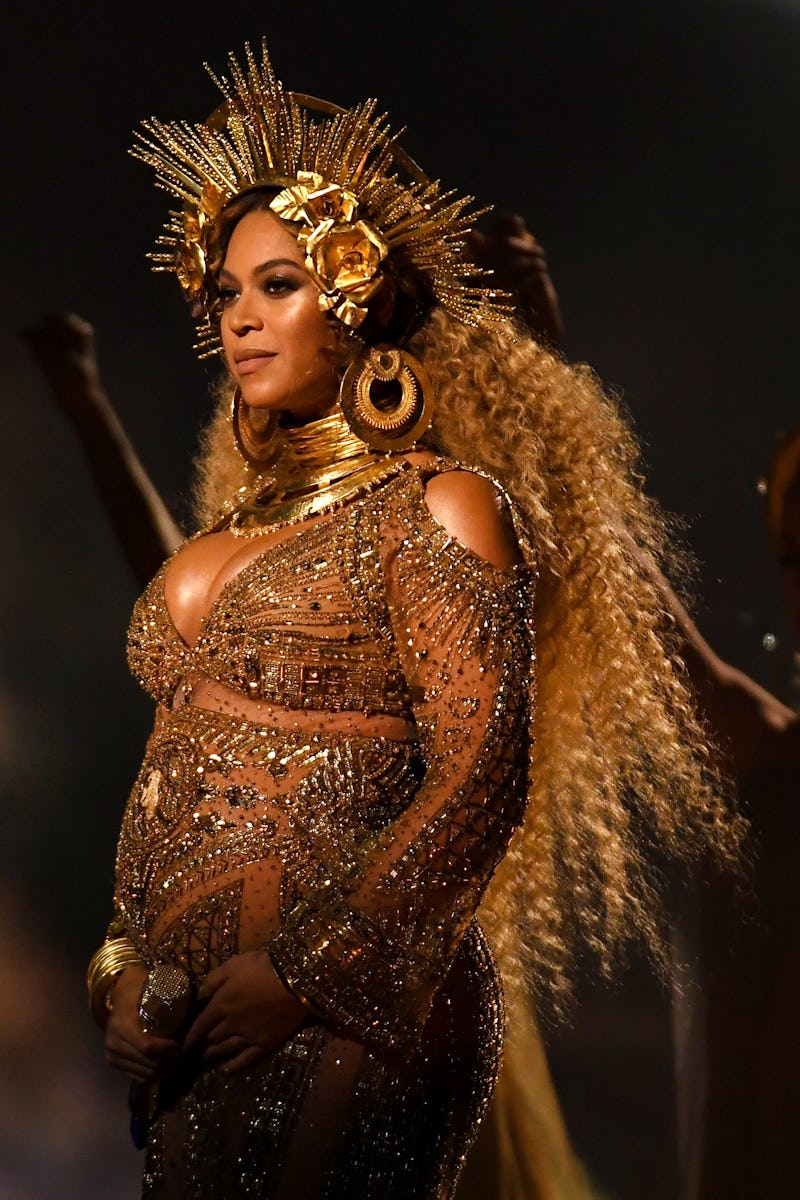 Kevork Djansezian/Getty Images Entertainment/Getty Images
After quite the guessing name, Beyoncé and JAY-Z's twins' names may have finally been revealed. According to TMZ, the Carters reportedly named their kids Rumi and Sir. (Bustle reached out to the couple's reps for comment, but did not receive an immediate response.) While it's not yet confirmed, you may be wondering, did Beyoncé name Rumi after the Persian poet?
The name may sound more than a little familiar, since Rumi (full name: Jalal ad-Din Muhammad Rumi) is an incredibly popular poet all across the world; his words have been published in countless books, and you've probably seen quotes in an Instagram caption or two. According to the BBC, Rumi is the best-selling poet in the U.S., more than 800 years after he was born, and he's known for his verses about subjects ranging from love to inner piece. As the New York Times once described the late Muslim poet,
"Few religious figures in the history of civilization have as successfully crossed borders of faith, language and geography as nimbly as Jalal al-Din Mohammad Rumi, the great 13th-century theologian and mystic poet."
While the poetic connection may seem undeniable, it's entirely possible Bey and Jay chose the name for a different reason (you know, if they did actually choose this name. That's because, like any name, Rumi can have multiple meanings.
According to NameBerry.com, Rumi can have Japanese origins and mean "beauty" or "flow." If that happens to be the inspiration for the Carters, that's equally fitting for their newborn child.
Given the fact that both Beyoncé and JAY-Z are talented artists, it wouldn't be shocking if they named one of their kids after a legendary poet. Especially since Rumi's work is so insightful.