'Real Housewives' Star Carole Ran The NYC Marathon For The Sweetest Reason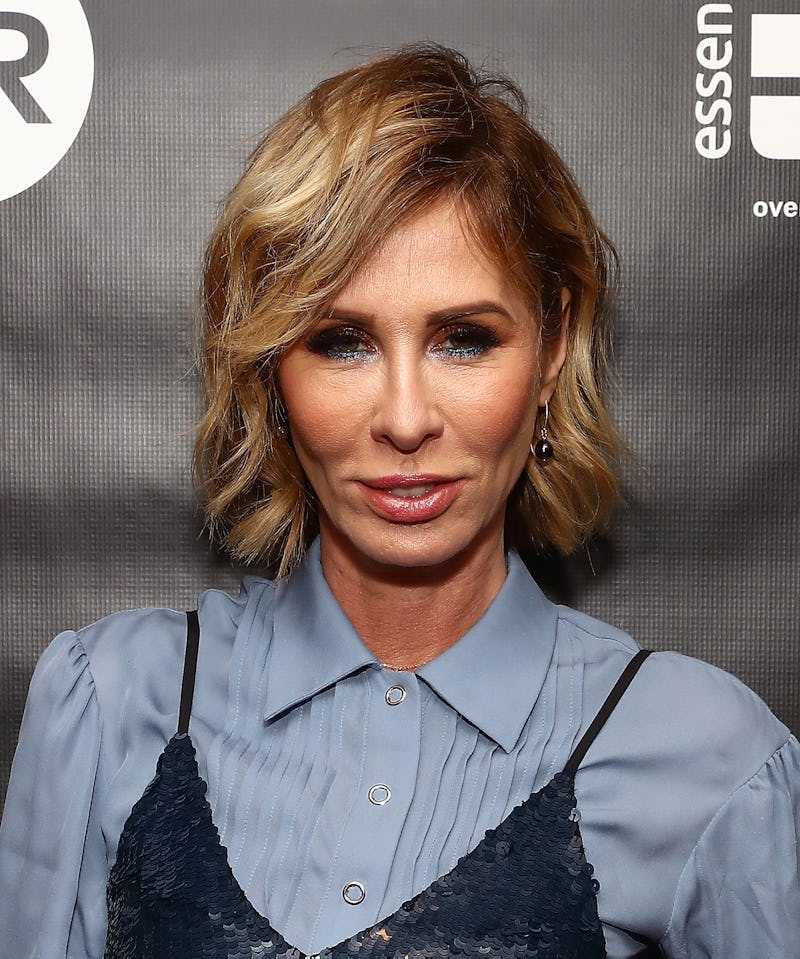 Astrid Stawiarz/Getty Images Entertainment/Getty Images
Carole Radziwill never does what's expected of her — she's an Emmy-winning journalist, a New York Times best-selling author, a Kennedy (sort of, since she married the late Jackie Kennedy Onassis's late nephew), and now, she's run the New York City Marathon. Did Carole finish the NYC Marathon on Real Housewives Of New York? The reality television star was running the race for someone very near and dear to her heart.
If you follow Carole on social media, you'll know that she dove into this race headfirst. It's an exciting thing! Exciting and draining and scary, too. Training for the marathon is intense, and Carole peppered it into her life with weight training and miles and miles around Manhattan in preparation for the big day. And on that day, November 5, 2017, Carole did finish the race, taking, according to the official tracker, 6:42:06. That's pretty amazing, finishing 26.2 miles in just under seven hours, considering that Carole had never ran a race like this before. She worked for it, and she did it, and she raised money for a good cause in the process — Carole ran to raise money for the North Shore Animal League. And oh, in case you were wondering, the woman who came in first in the 2017 New York City Marathon is Shalene Flanagan, the first American woman to win since 1977, and she did it in about two-and-a-half hours.
Plenty of Real Housewives Of New York followers were waiting to see Carole's time — Page Six reports that Carole was the second most-tracked celebrity in the race, with 16,000 people refreshing their browsers to see how she was faring in the race. (The most-tracked person was comedian Kevin Hart, with 23,000 pairs of eyes on him.) In an interview with Runner's World, Carole said that she joined the marathon because she needed a goal. "I never so much as ran across the street, so people think me running the NYC Marathon is crazy. But you have to take chances and risks in life," she said. "New York City has given me every opportunity to create and reinvent myself, so the marathon is my way of honoring it."
She credits ignorance as one of the strongest reasons why she even started training in the first place. "My first time on the treadmill, I was nervous. I didn't understand how long 26 miles actually was. But I think that worked to my advantage," she said. "Life is a marathon and you have to pace yourself. I believe that slow and steady wins the race, so in that way, I've been training for a marathon my whole life." Leave it to a writer to be that poetic.
On Real Housewives Of New York, Carole revealed that part of her reason for running the marathon was personal — her late husband, Anthony Radziwill, had run the race a few years before they met, and he talked about it constantly, she said. Running a marathon is an emotional moment, because you work so hard to do this thing, and you're mostly doing it by yourself — nothing can move you those 26.2 miles except your own two feet — and Carole had extra feels during the race because it would have been an amazing way for the two to connect. "I felt a little melancholy and proud at the same time when I saw his name and time. It's incredible that he did that, and I wish that I had made more of a celebration of it," she said on the show.
Ultimately, Carole ran the race for Anthony, but she did it for herself, too. She was greeted by adoring friends and family, and even though it was hard, and her legs didn't want to keep moving forward, that's what Carole did — she kept moving forward, raising money for a worthy cause and paying homage to the man she lost so many years ago.