This 'BB20' Houseguest May Have Lost Her Relationship Over Her Gameplay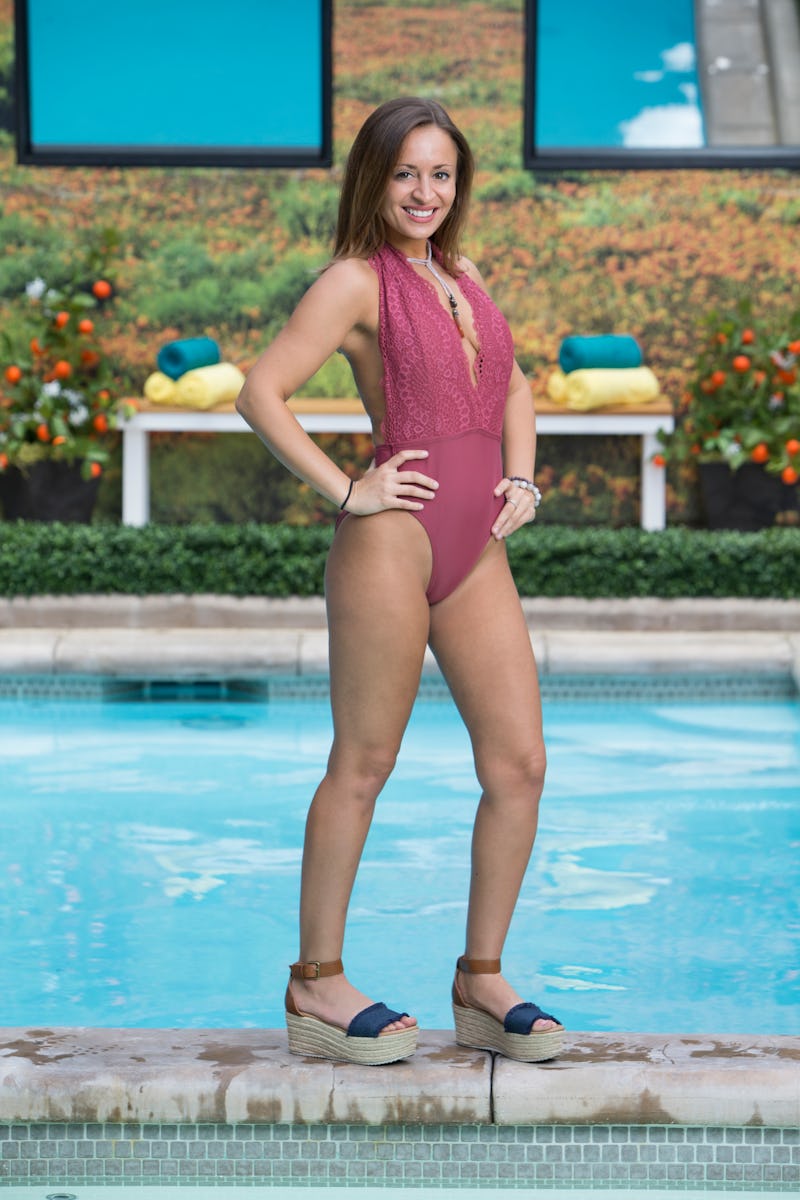 Sonja Flemming/CBS
Kaitlyn of Big Brother 20 is a professional life coach outside of the house, but she may need some guidance for herself when she re-enters the real world. Did Big Brother 20 houseguest Kaitlyn and her boyfriend break up? Some recent social media posts have fans wondering what's up with their relationship, and how the house may have caused some problems.
Kaitlyn's actions on Big Brother have raised the eyebrows of some viewers, as well as some of the other houseguests, who suspected that her boyfriend wouldn't appreciate how physically close she was getting with some of the men in the house. Despite telling others that she's in a committed five-year relationship, Kaitlyn spent her first weeks in the house establishing a rapport with Faysal. She even expressed some jealousy when she thought Faysal preferred spending time with Hayleigh over her. Kaitlyn was so scorned that she eventually turned on her, possibly to try and sabotage their relationship.
Since Faysal and Hayleigh have gotten together, however, Big Brother viewers have noticed that Kaitlyn has now turned her attention towards Tyler, cuddling with him in her HoH room. It seems that her actions have crossed a line in her relationship, because a post from a Twitter account claiming to be run by the sister of Kaitlyn's long-time boyfriend claims that she is no longer a part of his life.
Kaitlyn's boyfriend is musician Joe Pincus, who also goes by his stage name Aire Atlantica. He followed up with his own statement a day after his sister's tweet. Pincus tweeted, "I tried to stay silent but clearly that isn't an option as I've been overwhelmed with the volume of everything on tv and social media. I've been trying to separate myself from the show and the situation as much as possible. I did indeed request (not demand) for my 'show release' to be pulled, and that is still to be determined."
It's likely that Pincus is referring to a release form when he says "show release," which indicates a person's consent to have their name, voice, and likeness featured on TV. If Pincus pulls his form, the next step of removing his presence from Big Brother may be the disappearance of the framed photo of him from Kaitlyn's bedside table.
And if Kaitlyn was deeply affected by what she perceived as Faysal's rejection of her, chances are that hearing her relationship may not be there when she comes home will hit her even harder. Pincus continued, "I won't be saying anything else on this — I'll be focusing on my family and friends, well being, and my music. Thanks to the people who have been passing my songs around and not pushing a false narrative. And good luck to all the contestants in the game."
While fans who have been watching were only able to assume how her partner felt about her actions, this post seems to indicate that she crossed a boundary. What remains to be seen is how Kaitlyn will react to this news and how much information she'll be given by the Big Brother production team. Will she be informed about the posts, or will Kaitlyn simply be told that her boyfriend decided to pull his release form and be left to wonder why he would make the decision to do so? And is he even able to do that at this point?
Then again, her third eye might inform her that there's been a disturbance in her relationship status. That pain may be easier to swallow if she manages to leave the house with a significant sum of money at the end of the season in the form of Big Brother's grand prize. As for Aire Atlantica — he may have been a Big Brother fan for the past five years as he claims in an Instagram post, but something tells me he's probably not as fond of the show as he used to be.