Kaitlyn From 'BB20' Has A Long-Term Boyfriend & Fans Have Questions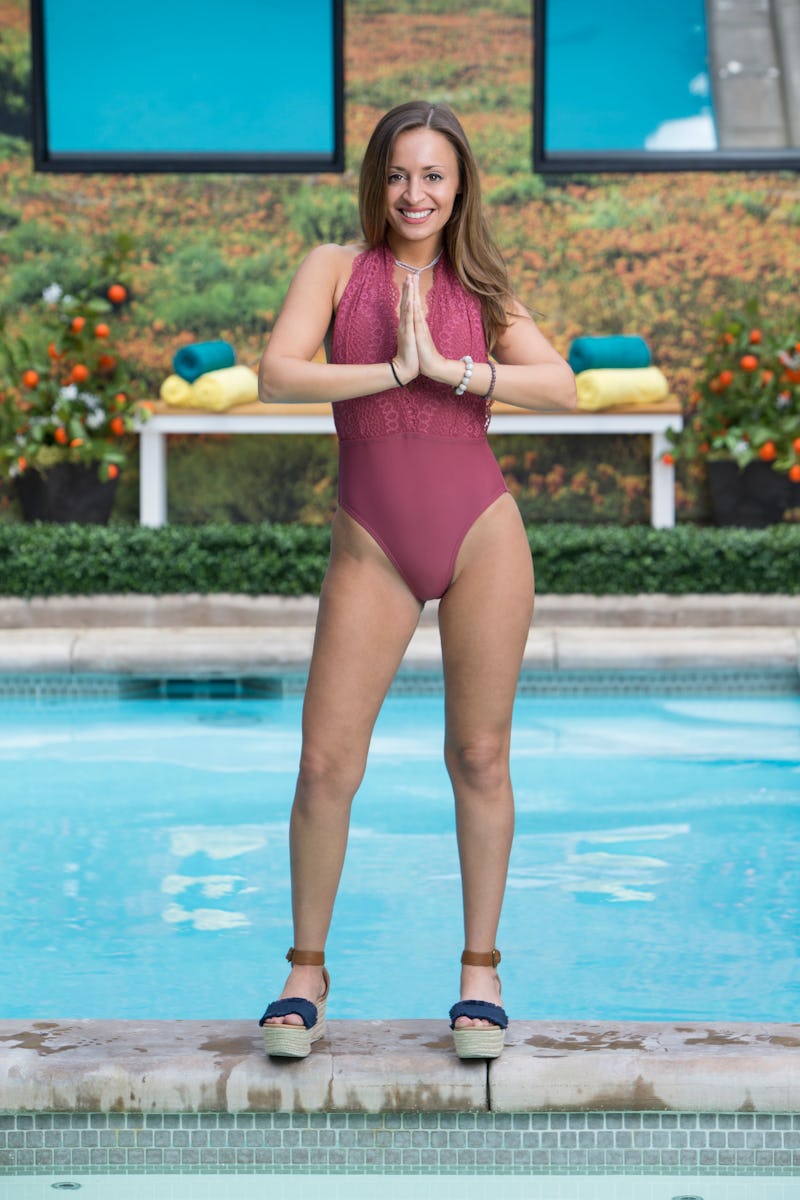 Sonja Flemming/CBS
Kaitlyn has been getting friendly with other houseguests during her time in the Big Brother house, but eagle-eyed viewers have noticed that her HoH kit featured an image of her and a person who may be her boyfriend. While there has been little mention of Big Brother 20 contestant Kaitlyn's boyfriend, she is not hiding the fact that she's in a committed relationship with someone outside of the house. She even keeps a framed photo of her significant other next to her bed. However, if Kaitlyn has a partner, why does it appear that she's caught up in relationship drama inside of the Big Brother house?
The Big Brother 20 houseguests have only been in the house for a few weeks, but Kaitlyn has already made a particularly strong impact on the season. After being scorned following what seemed to be the formation of a love triangle between her, Fayshal, and Hayleigh, Kaitlyn flipped from her alliance (which included Fayshal and Hayleigh) to align herself with other houseguests, and ended up being the deciding vote in the very first eviction of the season. As if switching sides and being the swing vote wasn't dramatic enough, she immediately became the most powerful person in the house following that eviction by winning Head of Household.
Kaitlyn's boyfriend, a musician who performs under the stage name is Aire Atlantica, has been retweeting tweets about Kaitlyn being on Big Brother. While his social media is under his stage name, Kaitlyn's boyfriend's real name is Joseph Pincus according to Ypulse. He may not be as recognizable as similar EDM acts like The Chainsmokers or Skrillex, bt Aire Atlantica has amassed over 9,000 followers on Soundcloud, opened for acts such as Big Sean, and has been featured in Huffington Post for his music. His most popular song, "Make You Mine," has over 3 million plays on Youtube and over 4 million plays on Spotify.
When he's not posting about his music career, chances are Pincus is posting about Kaitlyn. His feed is filled with pictures of the two of them together, dating as far back as September of 2013. He also posted on Instagram about the special place Big Brother holds in their hearts. "Our first date after a concert 5 years ago, we sat on a couch and watched big brother," he wrote. "now she's gonna be on it. i'm so incredibly proud." He hasn't posted about his thoughts on her gameplay, or her friendships with anyone in the house, however.
It's important to remember that the only people who know the details of Kaitlyn and her boyfriend's relationship are Kaitlyn and her boyfriend. The two may not be monogamous, or may have had a discussion about what they were comfortable with during Kaitlyn's stay in the Big Brother house. Being in a showmance is one way to establish trust with a partner in the house, so Kaitlyn may be working a specific strategy.
Kaitlyn is far from the first Big Brother contestant to draw criticism from fans because of an established relationship outside of the house. Christine took a lot of heat during Big Brother 16 for being cozy with fellow houseguest Cody during the season despite having a husband. Christine recently responded to criticism that compared Kaitlyn to her, and provided an explanation for why she got so physically close to Cody.
"I did some stupid stuff, I was in a horrendous marriage where I was treated like sh*t, BB opened my eyes to how my life could be better and I'm grateful for that. Regret some stuff but that's life," she tweeted.
Viewers were even more riled up by Austin's situation in the Big Brother 17 house. Austin started dating fellow houseguests Liz, claiming that he had effectively broken up with his partner despite the fact that he was unable to communicate with his girlfriend during the season.
So though fans have had a lot to say about Kaitlyn's actions, they really have no right to criticize a relationship they know nothing about. Her boyfriend's Instagram post celebrating Kaitlyn's casting indicates that the two have been dating for five years, and in that case, have likely been through a lot. If some playful flirting helps bring Kaitlyn closer to the half million dollar grand prize, who are we to stand in her way?