Lydia Finds Out What Happens When You Put Kelly & Shannon In The Same Room On 'RHOC'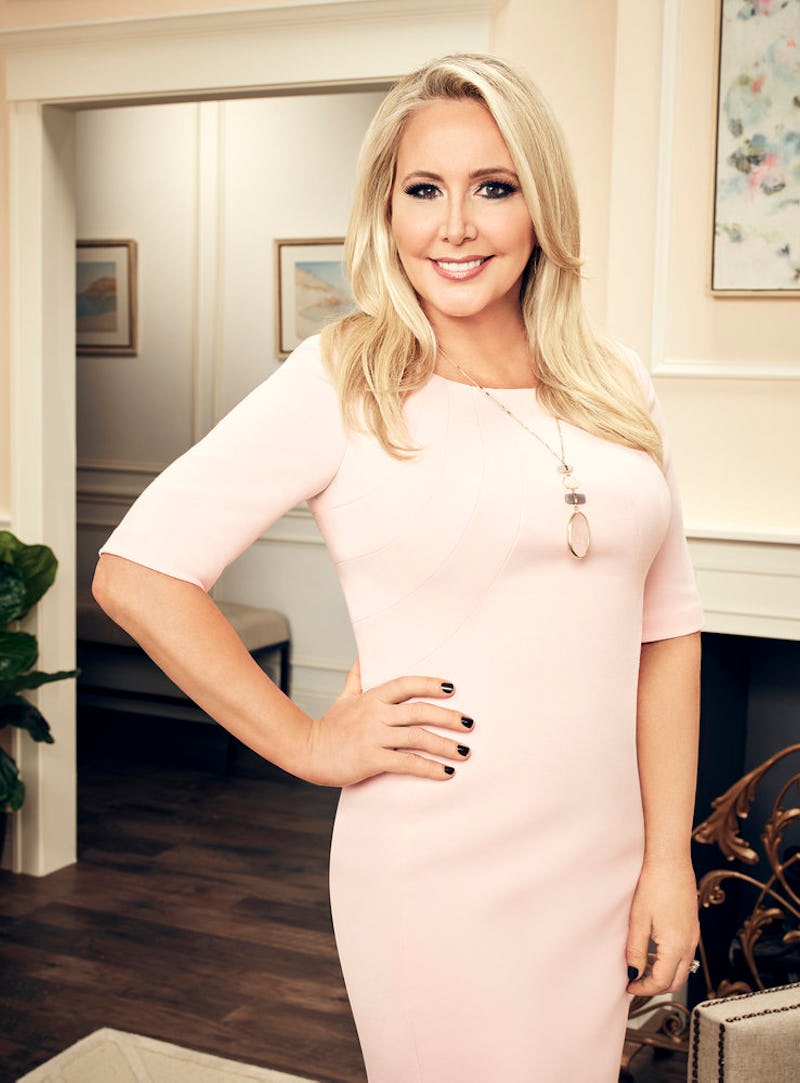 Tommy Garcia/Bravo
Shannon Beador gave Teresa Giudice and her legendary table flip a run for their money during the July 24 episode of The Real Housewives of Orange County episode, when she threw a plate across the table at a restaurant which is ironically called The Quiet Woman. Shannon blew up at Kelly Dodd on RHOC because she was "surprised" the other woman showed up to the restaurant. But was their run-in set up by Lydia?
It was one of the craziest RHOC scenes in a while, and it's hard to know what to make of it. Sure, Shannon is going through a lot and was caught off guard seeing her nemesis for the first time since the explosive reunion, but greeting her in the bathroom with "Are you kidding me?" was not the best way to proceed. Pretty much everyone involved was in the wrong on this one.
Kelly showed up knowing that Lydia — and probably Shannon — would be there, thanks to Lydia inviting her the day before. Kelly said this place was her "jam" and that she lives down the street, as if her eventual appearance was sheer coincidence. Lydia acted completely clueless, as if she wasn't the one who told Kelly to come through. Shannon channeled a lot of her anger toward Kelly, who had no qualms about pushing back at her.
Kelly even admitted, "I love to push Shannon's buttons because she's the 'Shannon coaster.' You push that little button and she goes off the rails." That attitude combined with Shannon's combative greeting was the perfect recipe for disaster.
Tamra Judge was trying to be the peacemaker, but Shannon and Kelly were not having it. Other than her and Peggy Sulahian, who was innocently enjoying her dinner (which provided much-needed comic relief), pretty much everyone was behaving badly in this scenario.
Based on what was shown, Lydia never even mentioned that she was the one who told Kelly to come to the restaurant. But following that invitation, Kelly and Shannon took things way too far. Shannon threw up some middle fingers and told Kelly, "Read between these lines, b*tch." Kelly came back at her with, "keep eating" and Shannon was livid (especially after revealing what she'd learned about her body at her meeting with her trainer). Shannon yelled, "That's not my f*cking plate," and just chucked it across the table.
I don't know how to predict what's going to happen next in this group, but to summarize this eventful dinner: Lydia low-key stirs the pot; Kelly high-key stirs the pot; and Shannon falls for it every single time.