'Bachelorette' Rachel Is Still Practicing Law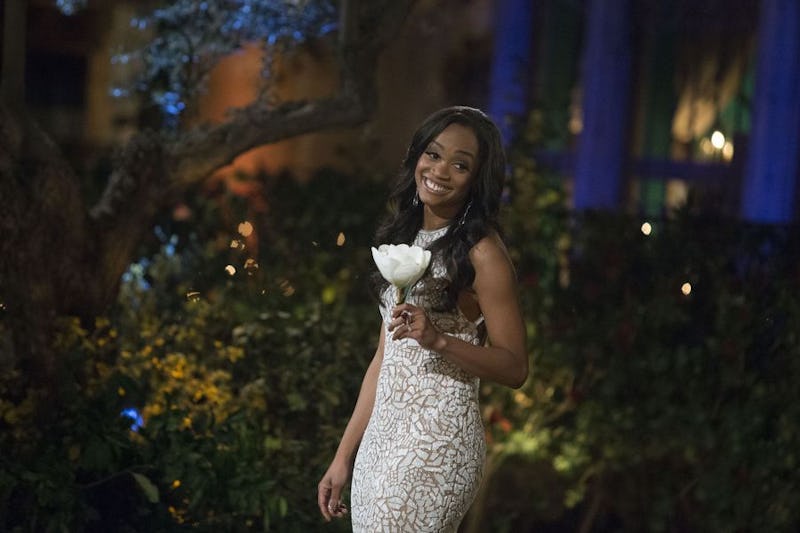 Paul Hebert/ABC
Another summer means one thing — another season of The Bachelorette. I don't set my unofficial start of summer by Memorial Day anymore. I just wait until I hear when the next season of The Bachelorette is starting and plan around that. Rachel Lindsay is our new star, and what I found appealing about her when she was on The Bachelor is that Rachel is a career gal, just like me. A lawyer, too, just like former Bachelorette Andi Dorfman. But did Rachel quit her job to be on The Bachelorette?
According to the Dallas Association of Young Lawyers, Rachel is a civil defense litigation attorney at Cooper & Scully, P.C. in Dallas, Texas. Her practice "focuses on local government law, commercial litigation, tort law, premises liability, and general insurance defense." I don't know what any of those things mean, but they definitely sound important. Rachel has also worked at the State Public Defender's Office in Milwaukee, Wisconsin and under the Associate General Counsel of the Milwaukee Bucks (she's a sports fan, too). TMZ reported that as of her Bachelorette announcement, Rachel was still working on a pending case at her firm — it was for an alleged slip-and-fall at a store, where a shopper claimed she slipped on a plastic hanger laying on the ground. It's not a big case, per se, but it shows that Rachel was still employed at her law firm as of getting the Bachelorette gig. Maybe she asked for a leave of absence?
For now, Rachel is still employed by her law form, but what would it matter, really, if she weren't? There's no shame in her staying or leaving so long as her decision is what she thinks is best for her. As Rachel said when she was on The Bachelor, she spent a lot of time working on her career and getting where she wanted to be job-wise, and that's where her focus was. Now, she's focusing on finding a partner and love in her life.
I don't really buy the "you can have it all" perspective that people like to pin on women (it's always only on women), because there's no way that one person can do everything at one time. There aren't enough hours in the day to give 100 percent of yourself to everything that's going on in your life. Some days, your job needs your focus. Some days, your love life is the primary worry. Other days, your kids come first. So if Rachel wanted to quit her job, there is no shame in that game. Right now, Rachel is focusing on finding love, and I assume that her job will be there when she gets back. If she ultimately decides that's something she doesn't want, that's fine, too. It's all about Rachel figuring out her own life, and none of us should judge her for doing what's best for her.