Ryan Reynolds Was Snubbed By The Oscars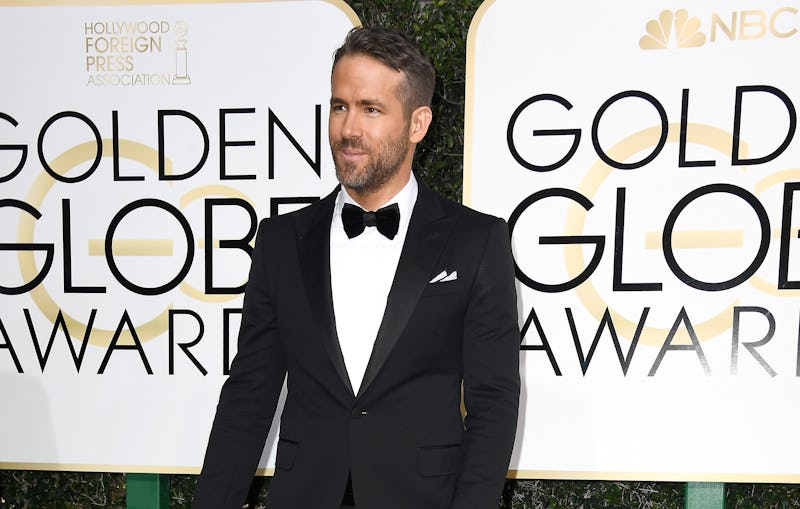 Frazer Harrison/Getty Images Entertainment/Getty Images
When Ryan Gosling thinks his Golden Globe should have gone to you, you know you're doing something right. However, while Deadpool seemed to be breaking down genre walls and gaining speed at awards season, the Marvel action comedy was shut out of Hollywood's biggest night. Was Ryan Reynolds snubbed at the 2017 Oscars? The actor's campaign for gold was ultimately fruitless.
I don't know that I would added him to the list of nominations this year. The men up for Best Actor are Casey Affleck for Manchester by the Sea, Andrew Garfield for Hacksaw Ridge, Ryan Gosling for La La Land, Viggo Mortensen for Captain Fantastic, and Denzel Washington for Fences. I haven't seen Hacksaw Ridge or Captain Fantastic and can't speak to those performances, but personally, Joel Edgerton's snub for Loving cuts me deeper.
However, I am always in support of the Academy recognizing comedic performances and performances in action, science fiction, and fantasy stories. There is no denying that Reynolds' performance is worthy of recognition, and the work that he did to get this movie made and recognized is astounding. I wasn't the hugest fan of Deadpool (which, considering how die hard its fans are, doesn't mean I didn't like it) but I am amazed that it wasn't nominated for anything. That's always one of the biggest disappointments as awards season goes from the Golden Globes to the Oscars — the "fun" nominees tend to vanish into dust.