There's A Weekend Entirely Devoted To Villains At This Disney Park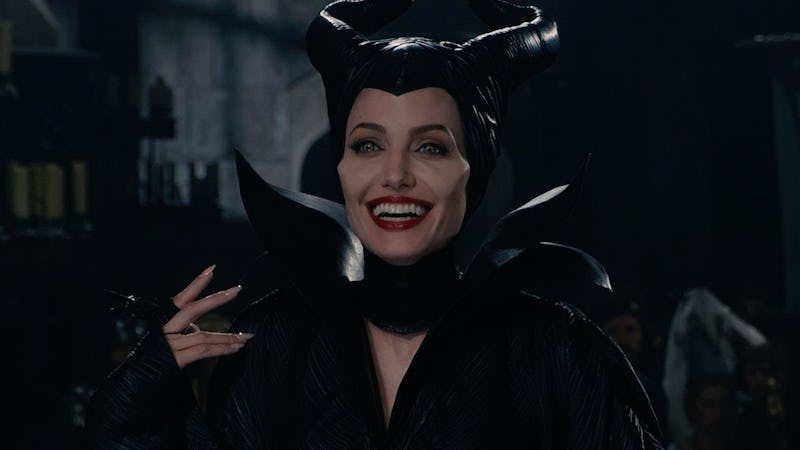 Disney
When you hear the term "Disney marathon" one of two things comes to mind. It can mean an hours-long stretch of watching movie after movie, or it can mean the ever-popular races in which competitors dress in tutus and ears for the occasion. In this case, it is the latter. But did you know Run Disney events are not limited to the United States? Last weekend, hundreds of people gathered at Disneyland Paris to participate in the 2018 Disneyland Paris Magic Run Weekend — which is, essentially, a Disney villain-themed weekend of your malevolent dreams.
For the third annual Disneyland Paris Magic Run Weekend, plenty of participants channeled Disney royalty. But, the unlikely stars of the show this time around were not, in fact, so royal. Something far more sinister was afoot during the weekend's events. Per the Disney Parks Blog, "Thanos from the Marvel Universe gazed over runners for the Disneyland Paris 5K, an evening race through the streets of Walt Disney Studios Park, [and] Pain and Panic joined their leader Hades in taking over the Disneyland Paris 10K as runners made their way for 6.2 miles through the Disneyland Paris Resort."
Finally, the most skilled of the runners participated in the Disneyland Paris-Val d'Europe Half Marathon through the Disney theme parks and the French countryside to complete their 13.1-miler. Those looking for an extreme challenge could also run in ALL THREE events for a total of 22.4 miles.
Part of the appeal in competing in a Disney running event is the medals you can receive. Participants in both the Half Marathon and a runDisney Marathon or Half Marathon from this year had the opportunity to earn an exclusive Castle to Château Challenge medal. The shiny golden medal (seen on the far right of the image below) is emblazoned with a three-dimensional image of Cinderella's Castle, with both the American and French flags on either side of the text box that reads "Castle to Château Challenge."
When Disney presented its first marathon, nobody would have guessed just how influential the events would grow to be in the Disney and running communities, alike. In the 25 years since run Disney's first marathon at Walt Disney world Resort, the events have become legendary.
Just to give you some insights on the number of people these kinds of races attract: one month prior to The Princess Run, a woman-focused run (and perhaps Run Disney's most well-known event) in 2015, 49,500 people had registered to participate in the 5k, 10k, and half marathon events, Racked reported. For context, 50,896 runners registered for the New York City Marathon in 2015. As the NYC Marathon is one of the most recognized in the world, it is pretty remarkable Disney can come even close to that. Besides, how many runners in the NYC Marathon are dressed like princesses? Not enough, that is for certain.
If this article has piqued your interest in registering for a run Disney event, you have more than enough time to perfect your stride. Registration for 2019 Disneyland Paris Magic Run Weekend is open now. If you're unwilling to wait an entire year to sport your tutu, Run Disney's Wine & Dine Half Marathon Weekend is coming up on November 1. The Disney Princess Half Marathon Weekend is set to take place in early February. And if you're just here for the Disney Villains, cross your fingers for that Disney villain theme park that has been sparking internet rumors for years; maybe public interest in this is just what we need to get that spooky ball rolling.