Why Raven & Dean Need To Happen On 'BiP'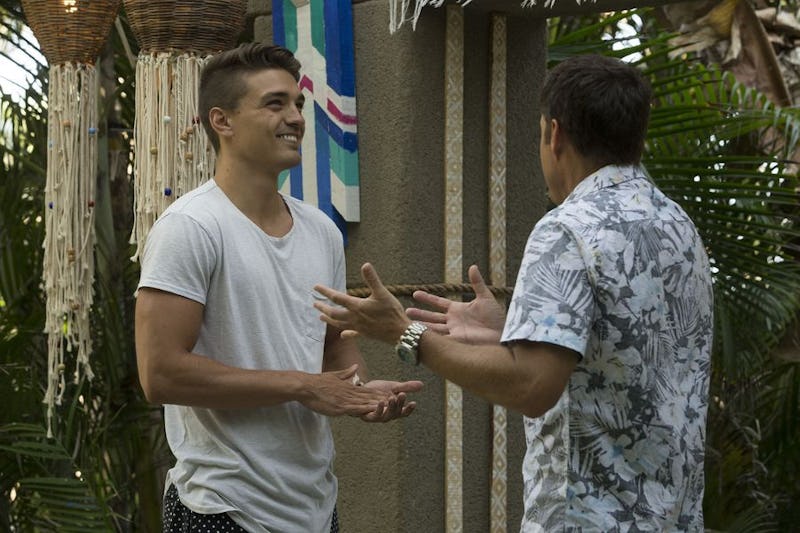 ABC/Paul Hebert
On every season of The Bachelor or The Bachelorette there are contestants it's difficult to see go. Raven Gates won over audiences with her Arkansas accent and candid attitude, and when Nick Viall didn't propose, her fans were sad to see her leave. Many members of Bachelor Nation were also in love with Dean Unglert, who, as the youngest contestant on his season of The Bachelorette, surprised everyone with his maturity. Unfortunately, Rachel Lindsay ending up sending Dean home after hometown dates. Is it possible they moved past the heartbreak and Dean and Raven started dating on Bachelor in Paradise? These contestants seem like they would make the perfect couple.
It might seem too good to be true, but fans are pretty convinced that romance could happen between Raven and Dean. The two reality stars are in similar places in their lives — at 25, Raven was one of the younger contestants on her season, as well. Dean and Raven are almost the same age, and as they both had their hearts broken on recent seasons, might find each other at the perfect time.
Unfortunately, in photos released from BiP ahead of the premiere episode, Raven photographed with Robby and Ben Zorn, while Dean is shown with Taylor Nolan and Kristina Schulman. Still, that doesn't mean Dean and Raven don't get to know each other too. Here are some reasons they'd be great together.
They Are Both Outdoorsy
Remember Raven's hometown date with Nick in Hoxie, Arkansas? The couple raced each other on ATVs and traipsed through the swampy fields of Raven's hometown. Sound familiar? For Dean's date in Colorado, he took Rachel on an ATV date. This certainly suggests that if Raven and Dean went on a rural date together it would be a blast.
Raven Was Rooting For Dean
When Dean was eliminated after his hometown date, Raven was one of the first Bachelor cast members to react. According to E! Online, Raven tweeted: "NOOOOOO NOT DEAN. SWEET DEANIE. #TheBachelorette." The tweet has since been deleted. It's clear that this contestant caught Raven's eye, so he could definitely be someone she seeks out in paradise.
It Wasn't The First Time Raven Tweeted About Dean
In May, Raven reportedly tweeted to fellow Bachelor in Paradise cast member Alexis Waters that she was into Dean. According to several sources, Raven wrote on Twitter, "Dean does it for me ???? stay away @awatazzz #thebachelorette". It's unclear why both of the tweet was deleted, but friends and fans were in full support of Raven pursuing Dean.
They Spend Time Together Off Screen
On July 24th, Dean posted this funny video to Instagram with Alex and Raven. If these two are spending time together off camera, it suggests that they've at least become friends.
Bachelor Nation Wants Them To Get Together
On Twitter, fans have vocalized their support for Dean and Raven getting together. For many viewers, they seem like a match made in heaven (or paradise), and these two favorites certainly have the blessing of Bachelor Nation. Of course, the franchise does it's very best to keep details from the new seasons secret, so it's hard to tell what might happen.
Raven and Dean were both beloved on their seasons of the show, and many viewers felt that Nick and Rachel made a mistake by letting them go. There's a reason the two contestants are fan favorites, as both proved to be nice, generous people on their respective seasons. Only time will tell if their similar personalities will click on the show, or if they'll end up together. Hopefully, their time on Bachelor in Paradise will give some closure to their fans, whether or not they end up together.