Chrissy Teigen & John Legend Could Have More Kids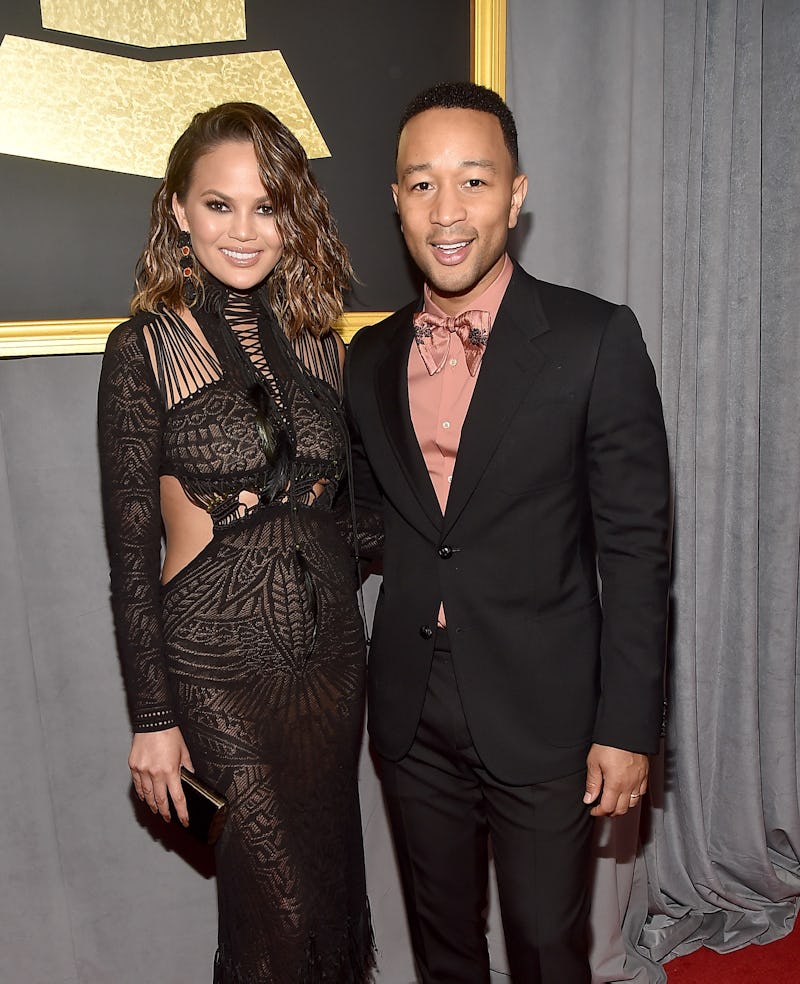 Alberto E. Rodriguez/Getty Images Entertainment/Getty Images
Since my favorite celebrity couple, Chrissy Teigen and John Legend, welcomed their first daughter last year, I can't get enough of seeing baby Luna on Instagram and Twitter. It seems like so far, they're loving the parent life, and it's fun not only to watch Luna grow but read Teigen's real (and often funny) commentary on motherhood. But are they planning to stop at one baby? Do John Legend and Chrissy Teigen want more kids? It sounds like another could be on the way... eventually.
One of the reasons I adore Teigen so much is that she's always been so open about things that a lot of people don't normally talk about, like her experience with IVF when she conceived her first baby. And according to Luna's mom herself, not only are she and Legend planning on growing their family in the future, but they already know that their next will be a boy since that's the embryo they have left.
In an interview with Entertainment Tonight last month, Teigen revealed that "a little boy is next," and just like she came under fire for choosing to have a girl first, she also had to deal with the same for her latest statement. And even though she totally shouldn't have to, she clarified things on Twitter this time, too.
Teigen has been talking about expanding their fam since before Luna was born. Last year, in an interview with Self, she told the magazine that she had always envisioned a big family. She said:
"I think I'll probably be pregnant all through my 30s. I've always pictured everyone around the table for the holidays and together once a week. It'll be heartbreaking if it doesn't end up happening, but hopefully it will. We've got some embryos on hold . . . Four [kids] is good, I think. And then, maybe a dog after. I hope that when we do have those four kids, John and I can look at each other and know that it's us against them. We are going to love the sh*t out of our kids, but we are going to team up and fight in pairs!"
Legend has also been open about the fact that he wants more children at some point, too. Earlier this month, he told E! News that he and Teigen do want more children in the future. He said:
"We want to have more. We had a hard time doing it ourselves, so we got some help. It resulted in Luna and hopefully it will result in a couple more kids in the future."
Luna is so ridiculously adorable on her own that it's hard to imagine how much cuter she'll be when she has a little brother to hang with, but I can't wait to see it. Here's hoping that Teigen and Legend are able to have that big family they've been hoping for. They deserve it!