12 Menstrual Cup Users Reveal Why They're So Much Better Than Tampons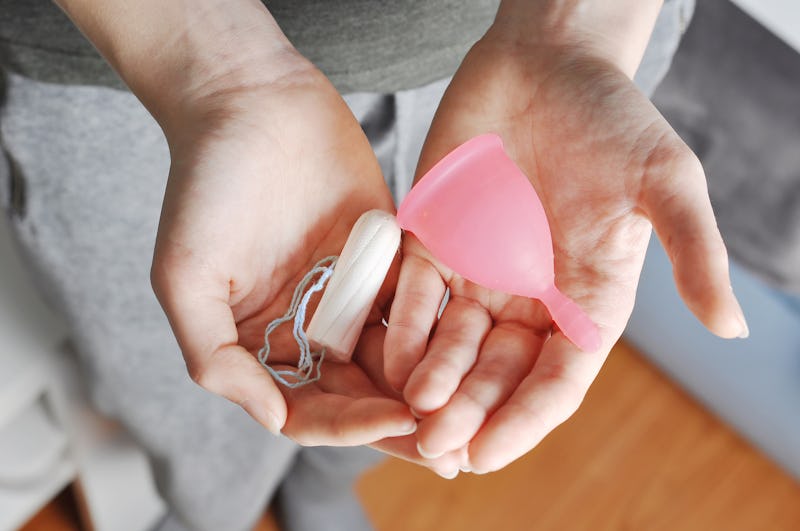 nixki/Fotolia
Since most of us don't learn about alternatives to pads and tampons until years and years after we start our periods, it's no wonder that folks eventually find themselves wondering: do menstrual cups work better than tampons?
For a long time, one of my two sources of feminist guilt was not using eco-friendly menstrual products. (The other is unabashedly loving Aaron Sorkin shows.) Sponges feel like exfoliating my insides; sitting around damply in reusable pads is uncomfortable; and, as a New Yorker, I can't reconcile my reliance upon public restrooms with the rinse-and-reinsert element of menstrual cups. I'm currently on a period regimen comprised of using a few of these nifty menstrual discs from The FLEX Company per month (still disposable, but I use way fewer of them per cycle than I did tampons) in combination with free-bleeding on my lighter days, which has been working for me and makes me feel slightly better about my carbon footprint. But when menstrual cups work for people, they really seem to work.
From their cost-effectiveness to helping people feel more in tune with their bodies, there are tons of benefits to using menstrual cups that you may have never realized. Below are some converts explaining why menstrual cups are so much better than tampons.