What You Need To Know About Pathological Liars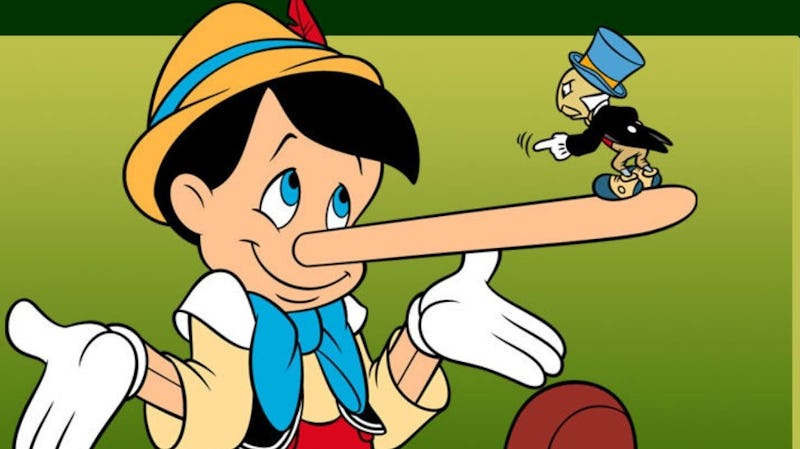 Walt Disney Productions
We sometimes throw around the term "pathological liar" to mean somebody who has a convenient relationship with the truth (cough, cough, President Trump). That's not actually what the term means, though. Pathological lying occupies a different category altogether, one in which lies are so extensive, so perpetual, and so well-entrenched that they go on for years and can involve anything, even something as minor as the color shoes they're wearing. This isn't a person fibbing to get out of a parking ticket. It's somebody whose lying has stepped way outside the bounds of normal human behavior and into intriguing new territory — indeed, pathological liars may not even always know they're lying.
There are a lot of unanswered questions about pathological liars, partially because they're so intensely rare; a study of 1,000 juvenile repeat offenders found that only about eight showed signs of pathological lying, and that was already a skewed view of the population in general. Do pathological liars really believe what they're saying? What do they get out of it, particularly if their lies keep getting them in trouble? Are they suffering from other problems, or is pathological lying a disorder all of its own?
It's an interesting world, and one with its own arguments and problems. If you do find a pathological liar (or if you are one), do everybody a favor and direct them to the nearest psychologist so we can know more about this fascinating and bizarre phenomenon.