9 People On Why They Think It's Perfectly OK To Break Up By Text Or Email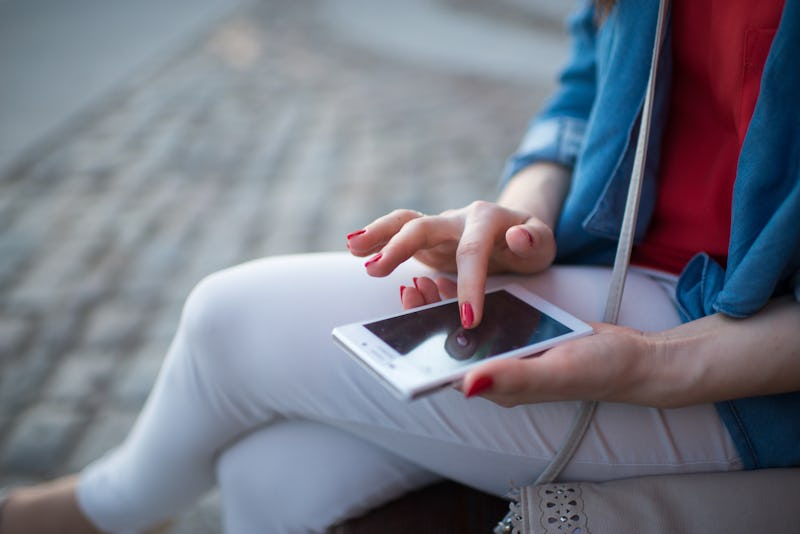 Shutterstock
As the great Neil Sedaka sang, breakin' up is hard to do. And he's right. Whether you are the one breaking, or the one being broken to, it's a generally uncomfortable time for all. And in the age of online dating, where setting up a date each night is a legit possibility, that can mean needing to break up more often as well. So in the age of apps, do you always need to break up in person?
Despite how normal it might seem to slip away from your romance with a text, people don't love it. Michael Kaye, global communications manager at OKCupid, tells Bustle that in an OKCupid survey, 81% of respondents said it is not OK to breakup with someone over email or text. With that being said, women are more likely to break up with someone online than men.
But in truth, each breakup is as unique as the relationships themselves. Below, people share why online breakups are sometimes the way to go, and can be preferable, depending on the circumstance. General rules to live by? Be as clear as you can be. Even if it's a digital breakup, you're going to only want to do it once, you know?