'Doctor Who' Fans, Prepare Yourselves: River Song Is Coming Back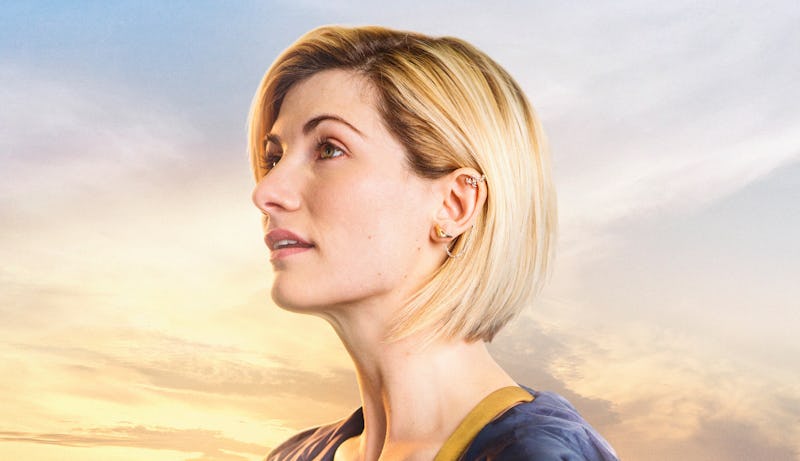 Even the most Doctor Who averse among us could tell you that we're now blessed with a female Doctor, played by the magnificent Jodie Whittaker. Some of Doctor Who's female characters, however, are somewhat less familiar to non Whovians — does your flatmate know about Madame Vastra and Jenny, for example? Could your parents identify Osgood? Well, an upcoming audio series could fix that. Production company Big Finish is releasing four Doctor Who audio plays focusing on female characters across the show's history. They'll appear in a box set titled The Eighth of March — which just so happens to be International Women's Day, and the date the set will be available for purchase. Oh, and by the way? It's going to feature River Song.
What's more, the team behind the scenes — including director Helen Goldwyn and producer Emma Haigh, as well as multiple writers — is primarily made up of women. Strap in for the incoming onslaught of characters: "The Big Blue Book," written by Lizzie Hopley, will star Sophie Aldred's Ace and Lisa Bowerman's Professor Bernice Summerfield; "Inside Every Warrior" by Gemma Langford will feature the Paternoster Gang, including Neve McIntosh's Madame Vastra and Catrin Stewart's Jenny (no word on Dan Starkey's Strax); Alex Kingston's River Song and Louise Jameson's Leela will appear in "Emancipation" by Lisa McMullin; and Jemma Redgrave's Kate Stewart plus Ingrid Oliver's Osgood will feature in "Narcissus" by Sarah Grochala. Phew!
Here's one thing to note upfront, however: the cast and crew might be predominantly female, but they're also predominantly white. The white female characters of Doctor Who don't represent all women, and the series can't be called a victory for women if it only represents a portion of them. It's disappointing, therefore, to see a series intended to celebrate the women of Doctor Who stumble on such a vital aspect. I've contacted Big Finish for comment, but haven't yet received a response.
Helen Goldwyn, the series' director, said in a press release, "It seems very timely to celebrate some of the women of Doctor Who, especially as the female characters in the series have evolved over the years to reflect how women's roles have changed in society too; from assistants and inferiors to equals and adversaries!"
"How fantastic to be part of a series that not only brings the women of Doctor Who to the forefront, but which also celebrates Big Finish's commitment to represent and nurture female creatives like myself who have, for so long, been in the minority," she added. "This production brings us another step forward and I'm proud to be part of that."
Emma Haigh, who produced the series, said it was a "thrill" to work on the project. "It's a privilege to work with these iconic actresses and our incredibly talented director and writers," she said. "The different combination of characters from across the series and years' work brilliantly and has been quite inspiring."
For impatient Whovians, The Eighth of March is already available for pre-order on the Big Finish website. It'll be officially released in both CD and download format on March 8, 2019. Been desperately missing Professor River Song? Looks like your prayers have been granted.