Jenna Coleman Was Surprised She Was Cast In 'The Cry' & The Reason Why Makes Sense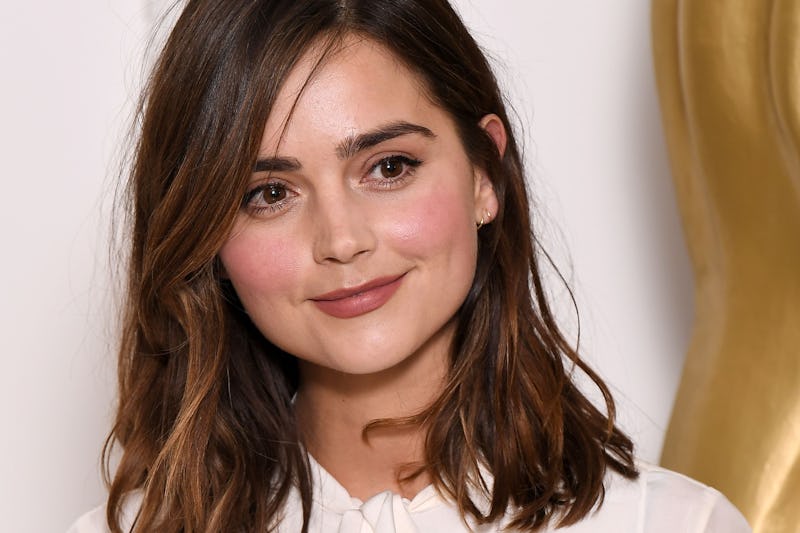 James Gourley/Shutterstock
Now The Bodyguard has sadly left our TV screens, it's time for another BBC drama to step into the spotlight. The Cry is the story of a young couple whose newborn son goes missing during a trip to Australia. Examining the psychological impact that motherhood can have, it would make sense for the actress in question to be a mum in real life. So does Jenna Coleman have kids? Or is she just a very convincing actress?
The answer's easy. She doesn't. And this fact isn't actually that surprising. To have a successful acting career, you have to be comfortable with playing characters that lead completely different lives to you.
However, Coleman herself has admitted to feeling like she shouldn't have been chosen for the leading role in the four-part thriller. "I spend a good first chunk of it just thinking they'd completely miscast — and why on earth me?" she recently told the Guardian. "I'm not a mother! I felt there was obviously something I wouldn't be able to capture. It was something so primal that I haven't literally experienced. And I've really struggled with that."
So how did she do such a stellar job? By emailing lots and lots of her parent friends. "They were incredibly helpful," she explained in an interview with Vogue. "A couple of them who are actors as well sent me really raw visceral details about the day-to-day realities of what it's like to be a mother."
Strangely enough, The Cry isn't the first time TV audiences have seen Coleman pretend to be a parent or give birth for that matter. The 32-year-old — who rose to fame after appearing on Emmerdale and Doctor Who — has gone into labour seven times for her role as Queen Victoria in ITV dramaVictoria. Seeing as the monarch had nine children in total, this may not be the last time either.
Obviously, there are countless differences between playing a royal mother and a normal one. But Coleman believes that the difficulties are the same for all women. "There are so many pressures on women to feel that motherhood is the most wonderful thing in the world and it is," she revealed to The Guardian. "But that really doesn't mean you can't have these other things in your life and I think everyone needs to be a little bit more forgiving of mothers who don't feel guilty for wanting a bit of independence."
When asked if children were in her near future, the actress told the paper: "I don't know if the time is now for me." Coleman has reportedly been dating her Victoria co-star Tom Hughes since 2016. Prior to that, she was in a relationship with The Bodyguard's Richard Madden.
Children may not be on her mind right now (or ever) but at least Coleman has picked up several parenting tips and tricks from her friends. And if the time does come for her to start a family, it's clear she won't be sitting back and taking any flak for choosing to continue her career. Too right.
The Cry starts on BBC One on September 30 at 9 p.m.