Updates On Kathryn Dennis' Custody Situation After 'Southern Charm'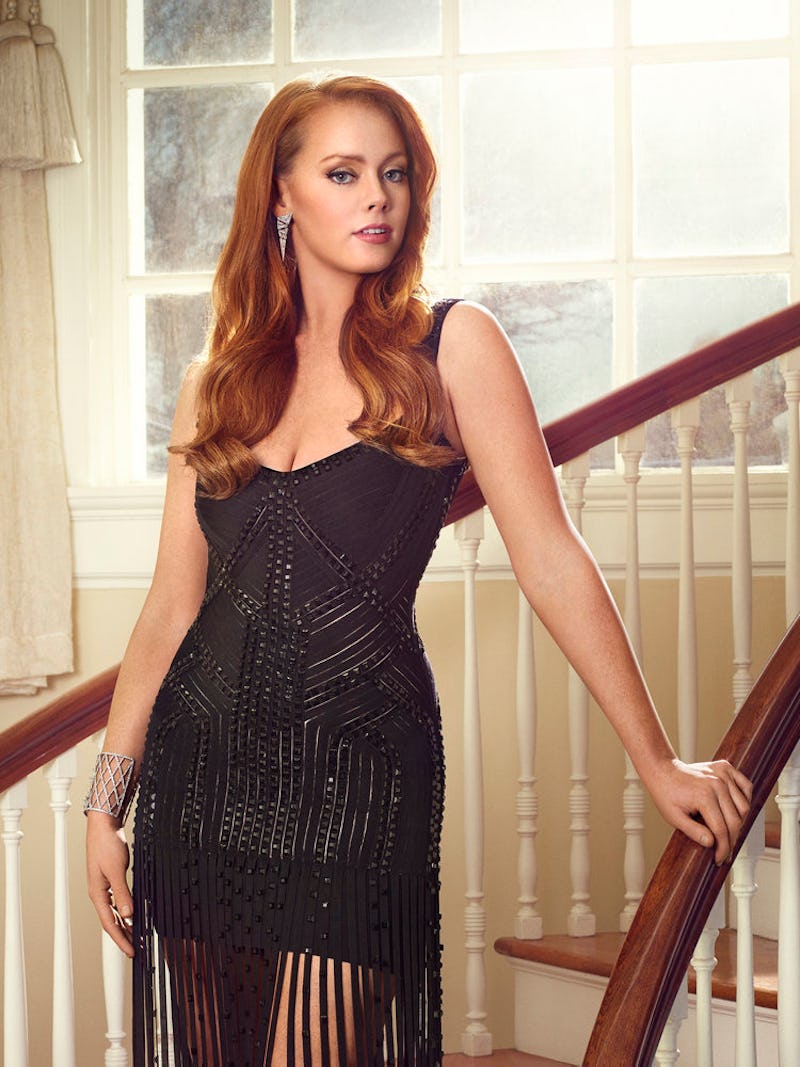 Rebecca Miller/Bravo
Thomas Ravenel and Kathryn Dennis have struggled to get along for the past three seasons of Southern Charm, and at this point, the former couple have decided completely ignoring one another is the best way to keep the peace. But the Bravo stars have two children, Kensie and Saint, in the mix, so their otherwise petty squabbles have some more serious consequences, like which parent the kids live with. Does Kathryn Dennis have custody of her children right now? Unfortunately, it seems that the Bravo star is still dealing with the fallout from her struggles during the period when Southern Charm Season 4 was filmed. Failing the drug test and going to rehab may not be the sole reason behind the court's decision, but it seems that at least for now, the couple's two children will remain with Thomas.
In an episode of Southern Charm, Kathryn opened up about how failing a drug test left her feeling awful. "I was totally lost. Not even embarrassed, humiliated, ashamed, I mean all of those combined. It's the most disappointed I've ever felt in myself in my entire life." And Kathryn tells People Magazine that she is heartbroken that her troubled past has made her lose custody of her kids. She called the custody battle "the most difficult challenge I can imagine anyone could ever go through in life. Those are my two angels." And she's hopeful about things improving. "I've learned that I have [to] cope right now because there is an end to all of this [...] There's going to be a day when things get back to normal, and that day's getting closer and closer," Kathryn tells People. "It's difficult because I get such little time with them, so it's just about enjoying that time and enjoying family."
As of Apr. 10, Thomas told People Magazine "I have the kids full-time, so I'm doing it myself," but did not comment on the custody battle. A week earlier, on Apr. 3, The Daily Mail reported that Thomas has renewed his sole custody bid, allegedly because "Kathryn has been stalling for close to five months, failed to show at a court appearance last December and has been threatened with jail — should she persist in her refusal to take the test," according to legal documents they obtained. The documents also alleged that "Kathryn lost her bid to keep her medical and mental health records out of the custody battle as the court ordered her to hand over all records since January 2013, including those relating to a stint in rehab last summer."
However, this contradicts statements from Kathryn, who claimed to Reality Tea that she is drug free. "This is going to be public record soon, and yes, the court and Thomas have seen that I test regularly, and have not failed," Kathryn claimed. She also added that if she had failed additional drug testing, "I would have never gotten custody." Kathryn's account matches some of what the stars said on an episode of Southern Charm, where Thomas and Kathryn both claimed that Kathryn passed a drug test, was granted weekend visitation rights, and went through a supervised visit during the episode. That episode was filmed in 2016, but Kathryn's statements to Reality Tea were published in April 2017, after Daily Mail's allegations. Bustle reached out to Kathryn and Thomas, but received no comment from either member of the pair.
While it's still unclear which claims are true, as of right now, Kathryn is still separated from her children much of the time and seems to savor the time she does get to spend with them. On Instagram, Kathryn captioned the above video of Kensie, "these are the moments I thank God that I'm alive."