Here's The Truth About Micellar Water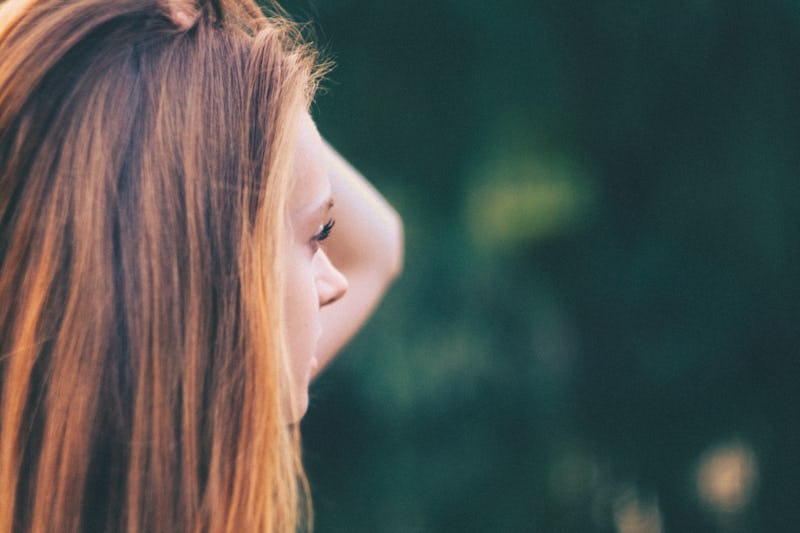 Leave it to the French to design a super fancy way to wash your face without standard soap and water. If you haven't heard of it before, the product I'm talking about is called micellar water — it's a formula comprised of cleansing oil molecules called "micelles" and appears to be the perfect way to cleanse your face if you're on the go.
To understand exactly how micellar works, and whether or not it's dermatologist-recommended, board-certified dermatologist Hadley King of Skinney Medspa explained how exactly micellar water works to the Huffington Post, saying "The idea is that the micelles are attracted to dirt and oil, so they are able to draw out impurities without drying out the skin. It can be used as a facial wash, makeup remover, and a moisturizer all in one." And, perhaps the best news of all, even those with sensitive skin and acne can use this true gem of a cleanser. In a previous interview with Bustle, Dr. Jessica Weiser of New York Dermatology Group said that people with acne-prone skin can use it "as an evening cleanser to remove makeup, impurities and debris from the skin surface ... The hydration helps to decrease oil gland activity which can be helpful for acne." Are you sold yet?! If not, you're about to be.
Weiser also told Bustle that you don't even have to wash your face after using micellar water to cleanse. Yes, you read that right. After a long night out, just juice up a cotton ball with that sweet French bliss, rub it over your face to remove makeup, and crawl in bed. No freezing cold water necessary!
If you're interested in trying out micellar water for yourself, below are a few of my very favorite brands.
Bioderma Sensibio H20 Micelle Solution, $17, Amazon
"Bioderma is a great brand because it's formula sparked the trend and it cleanses without stripping moisture."
Taaj Himalaya Micellar, $18, Amazon
Another favorite, Dr. Banks recommends Taaj because of its gentle formula.
Vichy Normaderm Cleanser, $15, Amazon
Banks shares this Vichy is nice and soothing on skin.
Want more style tips? Check out the video below, and be sure to subscribe to Bustle's YouTube page for more hacks and tricks!
Images: John-Mark Kuznietsov; Courtesy of Brands
A previous version of this piece did not meet Bustle's editorial standards. It was updated on February 28, 2018 to meet those standards.