This Is A Surprising Ryan Gosling Fact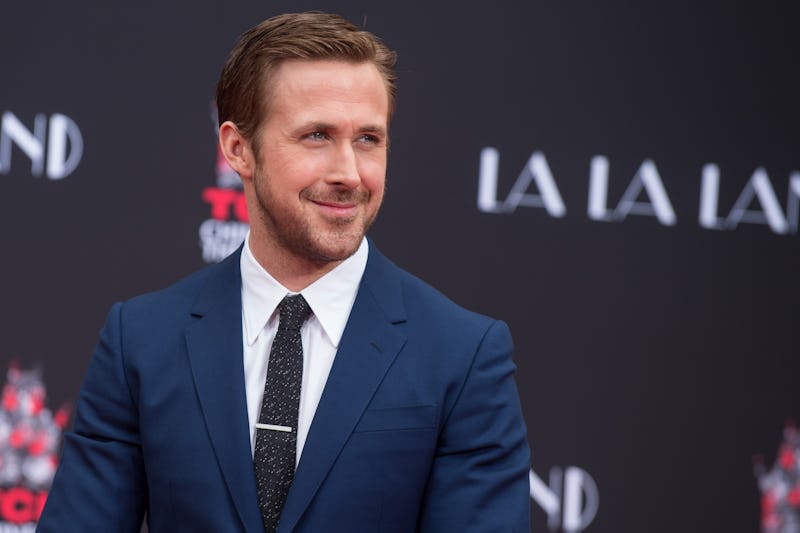 Emma McIntyre/Getty Images Entertainment/Getty Images
Actor, director, childhood friend of Justin Timberlake. He seems like he's got everything, but does Ryan Gosling have an Oscar? Hold onto your conception of the way space, time, and the universe functions. Somehow, Gosling is not an Oscar holder at present. Um, what? Well, he's been nominated twice for an Oscar: in 2007 for Best Actor for Half Nelson and his most recent Best Actor nomination for La La Land. Just so we're clear, your previously held conception of Gosling wasn't wrong; Hollywood's gaga for him, and he's been nominated dozens of times for awards. But what you probably didn't know is that, according to his past history, Gosling's an actor who always receives a nomination but rarely seems to actually win anything. It's weird, right?
Audiences love him, critics love him, but his ratio of nominations to wins is way down. He won a Golden Globe for La La Land, an Independent Spirit Award for Half Nelson in 2007, a bunch of Teen Choice Awards way back in 2005 for The Notebook, but when it comes to the other big ones, they're all nods, not wins. Screen Actors Guild awards? He's been nominated in 2007 (Half Nelson), 2008 (Lars and the Real Girl), and 2016 (The Big Short) as well as one for La La Land this year, but he hasn't won one yet.
Same story for the Golden Globes until La La Land. He was nominated in 2008 (Lars and the Real Girl), 2011 (Blue Valentine), even twice over in 2012 (Crazy, Stupid, Love., The Ides of March), but it wasn't until this year that he struck gold.
So, while it might be hard to conceive of a universe in which the triple threat that is Gosling exists Oscar-less, we might have to continue in this reality for a little while yet. For whatever reason, despite his undeniable talent, charisma, and work ethic, at least according to his track record, the actor seems to be allergic to wins. Still, I'll be crossing my fingers for him this time round.