The Internet Can't Decide If This Is A Picture Of A Beach Or A Door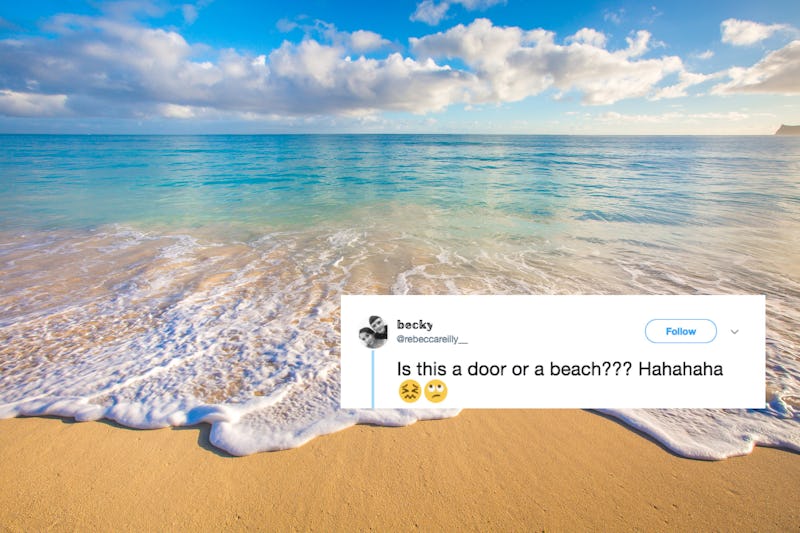 shanemyersphoto/Fotolia; @rebeccareilly__/Twitter
When someone says "look," and shows you some weird thing, you may see something completely different than others viewing the same object. Case in point, people on Twitter are hashing out whether a post by @rebeccareilly__ is a picture that shows a beach or a door. The internet can't decide, and according to a study published in the Journal of Neuroscience, it's because of the way the human brain processes sensory information. So whether you see a beach or a door in this tweet — without knowing what it really is — is largely subjective. At first glance, the photo looks like a landscape shot of beach turned vertical.
However, it could also be a super trendy door. Kind of like the kind Alice falls through in Alice in Wonderland. It could also just lead to someone's house because painting doors is not an obscure thing that only happens after consuming a bunch of edibles. @rebeccareilly__ posted a survey with her tweet, and 54 percent of respondents chose door versus beach. People feel pretty strongly about their decisions on both sides of the door-beach divide, and it's setting off the biggest online argument since that whole Yanny and Laurel debate earlier this summer.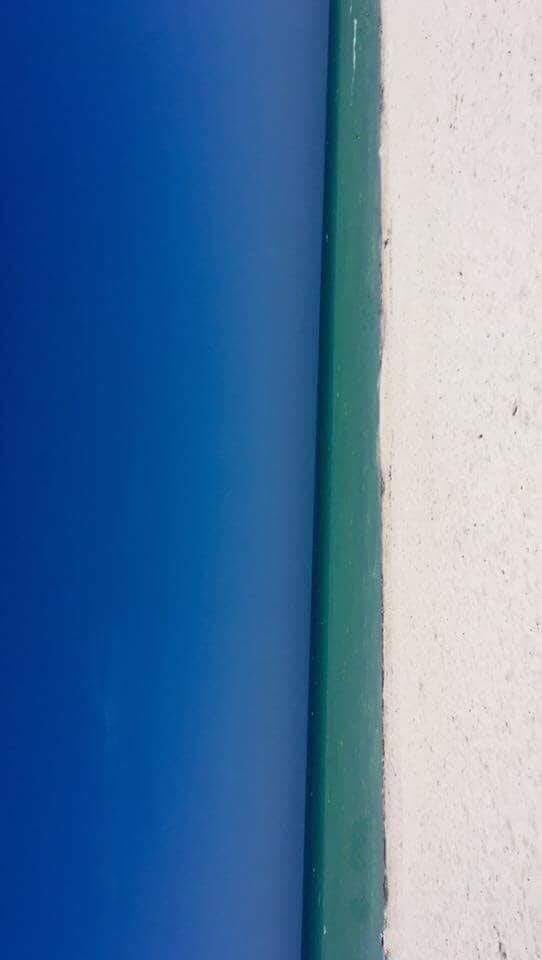 According to the study, "top-down signals from association areas aid in context-dependent perception of visual scenes by altering the response properties of individual neurons." What's more, what you see depends on associations your brain makes with your previous experiences. So, if you spend a lot of time at the beach, clearly this is a photo of the beach. But, if you live in an area full of colorful doors — like Morocco — how can it be anything other than a door? Check out these tweets before you decide. You're probably going to change your mind eleventy-million times, and then you're going to need a nap.