Dorinda's Vacation Pics Show She Had A Blast Without The Housewives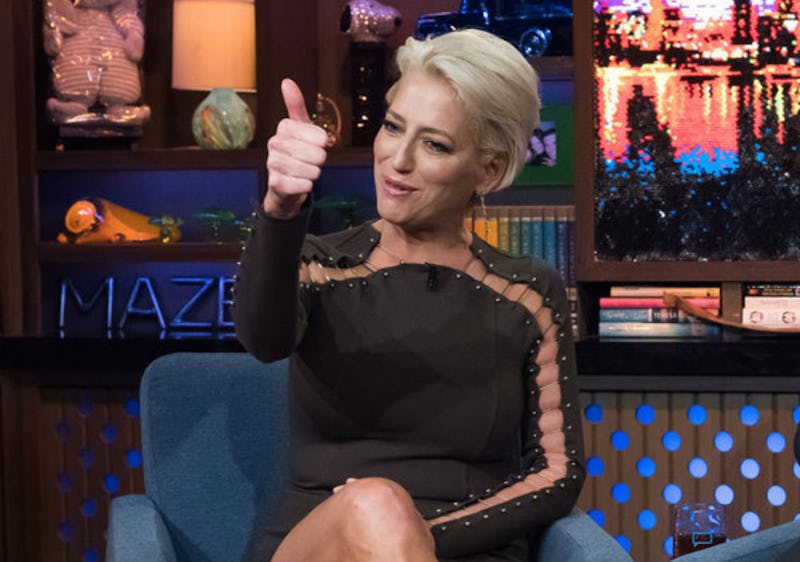 Charles Sykes/Bravo
If you ever want to go on vacation like a Housewife, you may want to take notes from this Real Housewives of New York City star. Dorinda Medley vacationed in the Bahamas starting at the end of July for a few days with her boyfriend, John Mahdessian, and it looked like a great time. Based on the Instagram photos she shared, it seems that Dorinda might have had more fun on this trip than she did in Mexico with her fellow RHONY co-stars.
Really, the Season 9 Mexico trip was partially a disaster, so any trip would probably be better in comparison. That's not to say Dorinda didn't have fun, but she had to deal with a lot of drama and she even stabbed her own hand at one point. So, yeah, the Bahamas trip looks more welcoming.
Seeing as John had his birthday on Friday, July 28, there's a good chance this getaway was part of his celebration, though, that's not made entirely clear in the pictures.
There's no denying that Dorinda would've stayed in the Bahamas if that were an option. Next to one image, she wrote, "This is the best! Do we have to leave?! #allsmiles #thebahamas #paradise." As you'll soon see below, Dorinda seriously is "all smiles" in every image.
It's no secret that the Housewives know how to travel. If you haven't seen Kyle Richards' vacation photos from her time in Croatia, Greece, and the South of France, you need to check those out, stat. But, first, you'll definitely want to scroll through Dorinda's snapshots and see just how much fun she had in the Caribbean.
Look At This View
Wow.
She's Beyond Thrilled
There's no faking her excitement.
She Can't Help But Pose
Get it, Dorinda.
She Even Made Friends
This is only a little terrifying.
She Really Doesn't Want To Leave
Vacation is a good look on Dorinda.
Maybe Dorinda and the other RHONY ladies need to visit the Bahamas next season?