This New YA Book Is Perfect If You're Trying To Figure Out WTF You're Doing With Your Life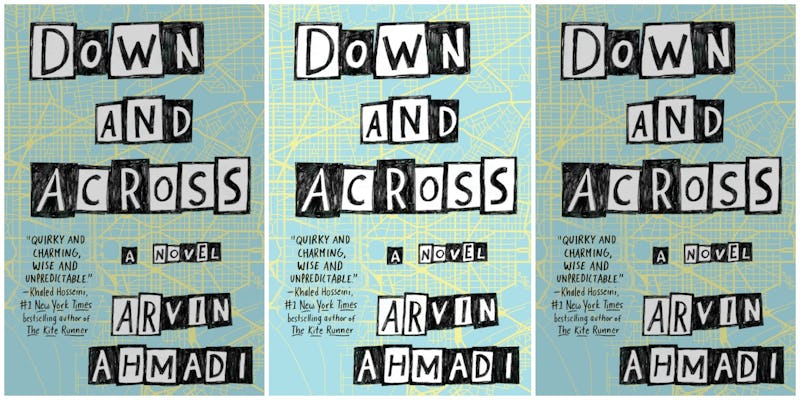 The first line of Arvin Ahmadi's debut YA novel, Down and Across, perfectly encompasses the mental state of main character Saaket "Scott" Ferdowski just before he is about to embark on a summer in pursuit of freedom, happiness, and, above all, grit:
"Eight mornings before running away, I found myself at McDonald's, wondering about the direction of my life."
And if that one line alone doesn't make you laugh out loud in recognition, you'll find many more like it scattered throughout Down and Across.
The new young adult novel follows Scott, who only really excels at one thing — quitting. His friends all know exactly what they want to do with the rest of their lives, but Scott just can't seem to figure it out. With college applications on the horizon, his parents are putting more pressure on him than ever to settle on a prestigious, practical career path. Desperate for help, he sneaks off to Washington, D.C., to seek guidance from a famous professor who specializes in "grit," the psychology of success. Instead, he embarks on the adventure of a lifetime:
Down and Across by Arvin Ahmadi, $13, Amazon
A new friendship with Fiora Buchanan, a gutsy college student whose life ambition is to write crossword puzzles, leads to Scott sneaking into bars, attempting to pick up girls at the National Zoo, and even giving the whole crossword thing a try — all while opening his eyes to fundamental truths about who he is and who he wants to be.
It's a must-read book for anyone who has ever felt a little lost. Here are nine more reasons why Ahmadi's debut is the book to dive into this February, for teen and adult readers alike.