How To Download The New 'Beaches' Soundtrack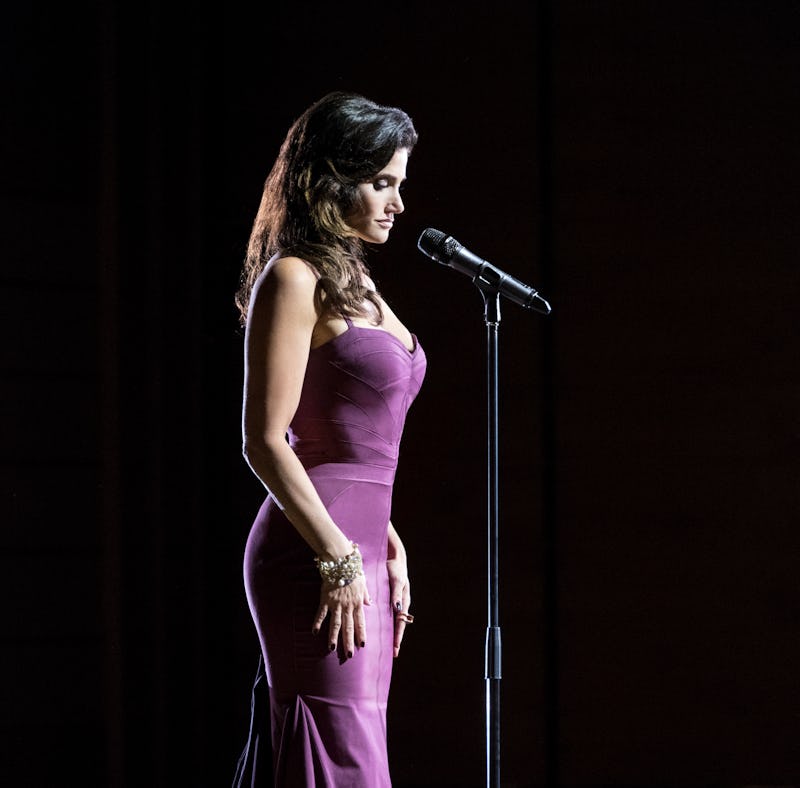 Even if you never saw Garry Marshall's 1988 film Beaches, you probably know that it features a lot of memorable music by stage and screen star Bette Midler. Lifetime is about to premiere their remake, which features stage and screen star Idina Menzel, best known for Rent, Wicked, and Frozen. Fortunately, you can download the Beaches soundtrack already and start obsessing over the songs before the TV movie makes you cry.
Beaches is a roller coaster of emotions, telling the story of two women who have been best friends their entire life, played in adulthood by Menzel and Nia Long. Their relationship isn't candy-coated. It's real, which is why the film has touched so many generations. However, if you're here for the music, you're probably most interested in Menzel's character CC, an aspiring singer. The actor's wedding singer days make her ideal for the role. The new album does not disappoint, whether you are a fan of Bette Midler's original tunes or coming to the remake cold. Lifetime's soundtrack pays homage to the classic film and also adds a few new tracks that help to let it stand on its own. The new Beaches soundtrack is far from being a carbon copy of the original.
From Warner Brothers Records, the album only costs $4.99 on iTunes. You can also download it on Amazon, Google Play, be truly retro and buy a physical copy where CDs are sold, and stream it on Spotify. Here are the tracks on the new soundtrack below, with both the new versions and what inspired the new covers.
"Wind Beneath My Wings"
The most popular track from the original film. Whether you remember it from Bette Midler's iconic rendition or from the dreaded couples skate at the roller rink, it was a '90s sensation. Menzel's version is modern but not too flashy. She definitely makes it her own.
"I Can Hear The Music"
This is a Peggy Lee song that Menzel sings with a slightly jazzier spin.
"I'll Stand By You"
Yes! Menzel covers this classic by The Pretenders, which totally fits the themes of support and love in Beaches.
"Last Time"
This is the only original song on the soundtrack. It's actually off of Menzel's latest and self-titled album — which is full of jams if I do say so myself.
"The Glory Of Love"
I think you can tell by the lyrics of this song that it was written to be kind of a cheery cabaret number. However, I like the way Menzel takes a simple tune and makes it just a little more soulful and reflective than before.
It's a short soundtrack, but a powerful one, and definitely an indication of good things to come with the Beaches remake.