Planned Parenthood & Its New CEO Just Abruptly Parted Ways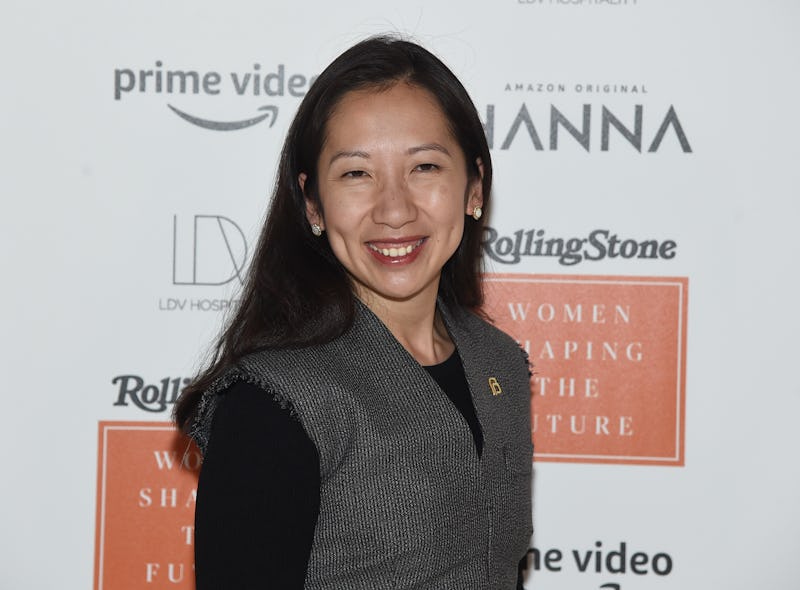 Jamie McCarthy/Getty Images Entertainment/Getty Images
There was an abrupt leadership shakeup at Planned Parenthood on Tuesday. In a statement issued Tuesday afternoon, Planned Parenthood said President Leana Wen would step down. But at the same time, Wen tweeted that the Planned Parenthood board "ended my employment at a secret meeting."
UPDATE: A spokesperson for Planned Parenthood disputed Wen's version of events on Wednesday. The spokesperson tells Bustle the meeting Wen referenced was a board meeting she wasn't a part of, but that wasn't a secret.
EARLIER: People familiar with the leadership change at Planned Parenthood told The New York Times that the group wants a more "aggressive political leader to fight the efforts to roll back access to abortions." Indeed, the landscape of abortion access has changed a lot since Wen was named president in September 2018. States have tried to ban abortions in almost all cases or have passed so-called "heartbeat bills" that would ban abortion as early as six weeks into pregnancy. Though those bans have been blocked by lawsuits, other laws have created such a hostile environment for abortion rights that some states have only one or two abortion clinics left.
In a joint statement, PPFA Board Chair Aimee Cunningham and PPAF Board Chair Jennie Rosenthal write, "We thank Dr. Leana Wen for her service to Planned Parenthood in such a pivotal time and extend our best wishes for her continued success." A tweet from Wen, released at roughly the same time as the organization's statement, reads, "I just learned that the @PPFA Board ended my employment at a secret meeting. We were engaged in good faith negotiations about my departure based on philosophical differences over the direction and future of Planned Parenthood."
Wen quickly followed that up with another tweet that included an extended statement on her departure. "I believe that the best way to protect abortion care is to be clear that it is not a political issue but a health care one, and that we can expand support for reproductive rights by finding common ground with the large majority of Americans who understand reproductive health care as the fundamental health care that it is," the statement reads. Bustle has reached out to Planned Parenthood for additional comment.
Wen did not elaborate on the philosophical differences between her and Planned Parenthood. But as she noted in her tweet, she was committed to protecting abortion as health care, and she reportedly wanted to portray it as one of the many services Planned Parenthood offers at its clinics. However, some board members wanted the organization to remain unabashed in its commitment to abortion rights specifically, according to The Washington Post.
The change comes at a particularly tough moment for the Planned Parenthood, as The Post noted. Not only is the organization taking on some of the nation's most restrictive abortion laws, but it's also facing funding cuts thanks to the Trump administration's gag rule, which bars federal funds from going to clinics that provide referrals for abortions. It's unclear what philosophical direction the organization will ultimately take, given the climate it's facing.
In their joint statement, Cunningham and Rosenthal also announced the new acting president of the organization as Alexis McGill Johnson. Johnson wrote on Twitter that she would work to "facilitate a smooth leadership transition in this critical moment for Planned Parenthood" and thanked Wen for her service.