Drake Racks Up Another Impressive Title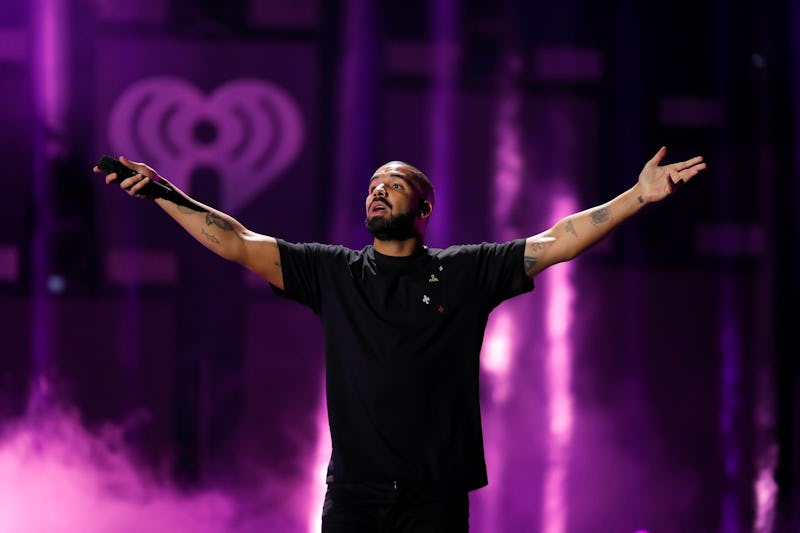 Christopher Polk/Getty Images Entertainment/Getty Images
Prepare to be completely unsurprised, everyone: Drake was the best-selling artist of 2016. The accolade comes courtesy of the International Federation of the Phonographic Industry, which takes into account not only worldwide physical and digital sales, but streaming services too. In 2016, Drake's Views became the first album to reach 1 billion streams on Apple Music, so it makes sense that rapper was the clear winner of this award. With so many popular singles released last year too, including "Pop Style," "Controlla," and "Fake Love," Drake has more than proven himself to be a prolific recording artist.
This is the fourth time that the IFPI has awarded their Global Recording Artist of the Year Award, and it truly highlights Drake's incredible talent. Frances Moore of IFPI said, "Drake's phenomenal success reflects how deeply his unique sound appeals to an enormous global audience." While Bustle readers don't need Drake's magnetic appeal explained to them, his latest award comes at the perfect time. The "Hotline Bling" singer is currently undertaking his Boy Meets World Tour, performing his popular album to adoring fans worldwide. Remind me why I don't have tickets yet?
In 2016, Drake was named Spotify's top streamed male artist, having achieved 4.7 billion streams on the service, so the Global Recording Artist of the Year Award only solidifies the fact that Drake is amazing.
Drake's win was preceded by some of your absolute faves. The world's favorite boy band One Direction won in 2013, followed by Taylor Swift in 2014, and Adele in 2015. Basically, Drake joins some of the world's most impressive recording artists of all time, and it's super exciting to see the "Summer Sixteen" singer added to the list. Drake is just a beautiful human being, and it's fun watching him succeed with such aplomb.
In 2016, "One Dance" became the most streamed song in Spotify history, so I can't wait to see what Drake goes on to achieve in 2017. It's sure to be more impressive than ever before.